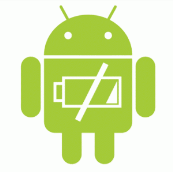 It seems there are two ways to do multi-tasking  – the easy way or the right way.
Android of course chose the easy way, allowing apps to do whatever they want in the background.  Sanjay Jha, CEO of Motorola Mobility now reports this issue is responsible for 70% of returns of their Android handsets.
"For power consumption and CPU use, those apps are not tested. We're beginning to understand the impact that has," Jha said.
Instead of addressing this issue head-on, Motorola intends to create a black-list of the worst offending apps, using their Motoblur software to warn users when these apps are used.
"We are getting to the place that we should be able to warn you," Jha said. He envisions presenting a notice to users when they launch an application alerting them that using the application will drain 35 percent of the phone's power, for example, he said. The user can then decide to continue or conserve power.
In contrast Microsoft delayed introducing multi-tasking to Windows Phone 7, despite having the same crude version as found in Android in Windows Mobile. Mango will introduce forms of multi-tasking using carefully controlled and rationed background agents with different behaviour depending on whether or not the phone is plugged in to power or not. Microsoft has also always worked on the philosophy that a user should never regret installing an application, something which is clearly not the case for Android users.
Do our readers appreciate Microsoft's slow but careful approach to power consumption on Windows Phone or the wild west "fix it after the fact" approach of Android? Let us know below.
Via Pocketnow.com