In a year when a certain pandemic has made it extremely difficult to gather around a D&D board with friends, Baldur's Gate III has seemingly arrived just in time – being the next RPG from acclaimed developer Larian Studios – to help satiate the thirst of players craving some deeply engrossing high fantasy action. Sure, what's here might only be in an early access state and is by no means representative of the final release, but you're still looking at a sprawling adventure of epic proportions, full of well-drawn environments and characters that somehow still succeeds in leaving you wanting more.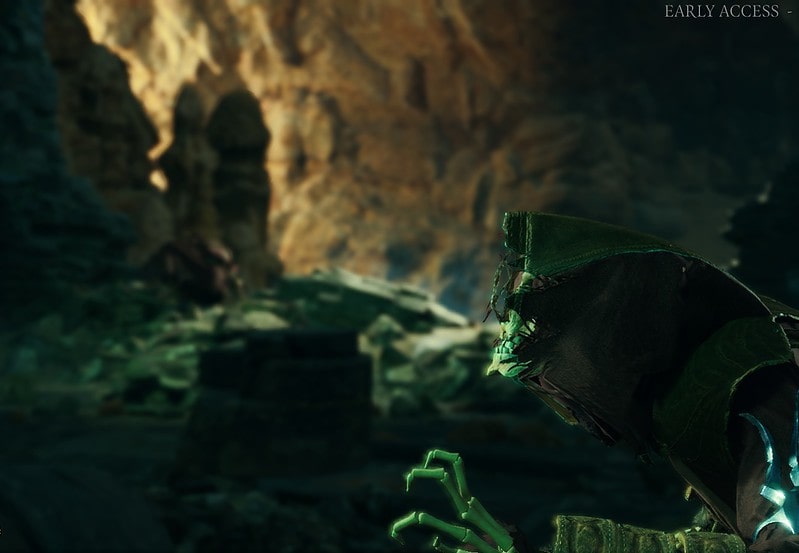 Certain unavailable class origins and limited voice tones aside, the character creator in Baldur's Gate III provides a great deal of options. Skin colour, background story, subclass, and race… all the usual avenues for customisation are here. However, you know an RPG has probably done something right when you can spend an hour of playtime alone tweaking your character's appearance. I opted to keep things relatively simple with a half-elf soldier boasting some serious strength and dexterity stat bonuses, though I just as easily could have started began the journey as a range-focussed dwarven wizard.
None of this initially shakes up the ensuing narrative too drastically, though you might regret not emphasising a particular ability enough when a crucial skill check early on doesn't go in your favour. As with any legitimate D&D campaign, sometimes your success in certain confrontational instances and conversations comes down to a dice roll. Capturing this unique balance between randomness and luck is something Larian Studios has done twice with before in both Divinity: Original Sin games, of course, yet in Baldur's Gate III (now with the full force of the Dungeons & Dragons IP behind it) there's an added layer of authenticity and surprising confidence to how the story unfolds.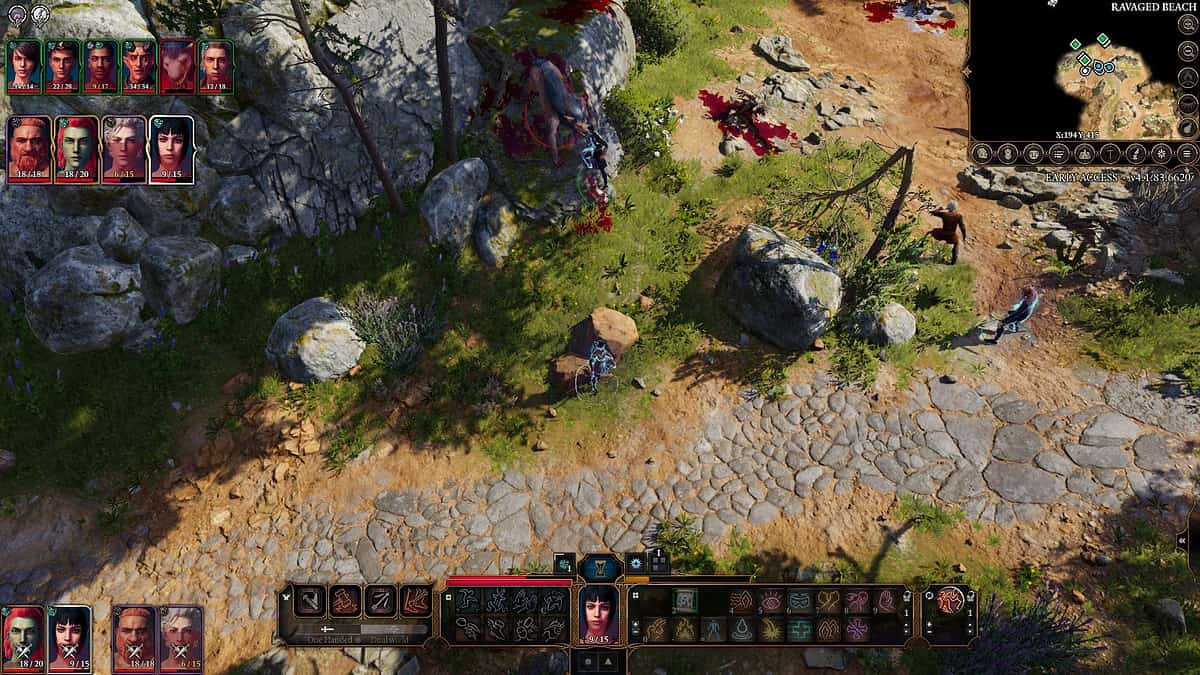 If you've never played a true CRPG of this ilk before, you might be worried that what's here mightn't necessarily be for you. Fret not, however, because Larian have mostly done an excellent job in explaining the basics to newcomers whilst keeping rules and mechanics familiar enough so that that any D&D veteran will feel right at home. Ostensibly you take on the role of a budding adventure, exploring and making choices alongside a party of four as exciting events unfold around you. The kicker, though, are the myriad ways you can affect those events, either through specific dialogue choices or the order in which they occur.
Story-wise, it helps that Baldur's Gate III picks up well over a century after the events of Bioware's 2000 sequel; it's an original story, full of fresh characters that serves as a perfect entry point into the beloved series. Some might even be taken aback by how genre mashing this universe's lore can be at times. Squid creatures? Piloting a spaceship as dragons fly around in the distance? As you can hopefully already tell, this isn't your standard Tolkien fantasy fare.
Then, when it comes to the gameplay itself, exploration and dialogue interactions entirely play out in real-time. But unlike the original two Baldur's Gate games that also functioned this way, combat in Baldur's Gate III is a fully turn-based affair a la Divinity: Original Sin. Ripped straight out of the D&D 5e ruleset, this allows for a degree of flexibility that matches your branching narratives as you continually find ways to integrate the environment into your battle strategy, have enemies set off traps or buff other members of your party using spells.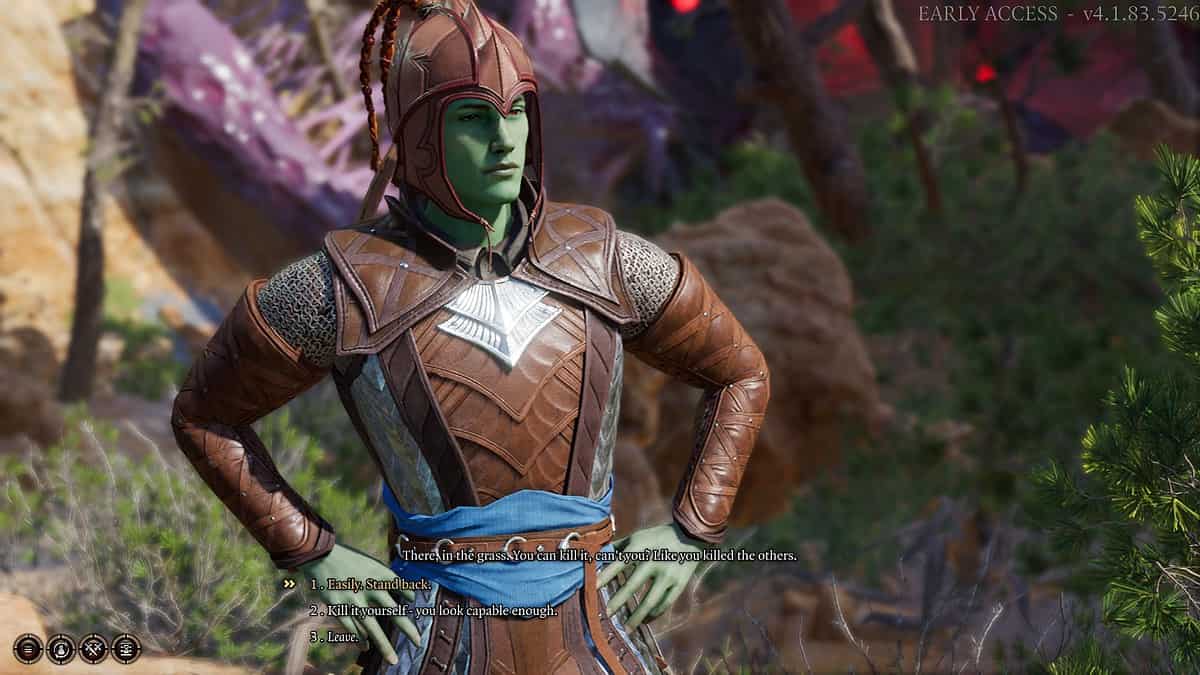 Speaking of party members, there's a decent handful that you'll meet relatively early on in this early version of Baldur's Gate III. You can manage up to four at any one time in single-player when not filling those slots up with three friends. Just be weary that if you do the latter, only the host will be able to carry on with progress made on that server. Of the companions available in this first act release so far Astarian grew to be my favourite, and not just because he appears to be a high elf aristocrat with vampiric qualities. No, being a rogue meant that he perfectly complimented by broad-shouldered green soldier, picking out hidden environmental aspects with his perception and unlocking reinforced doors with ease.
I'm not joking when I say that the calibre of possible companions here is easily on par with the genre's best; an amazing feat considering I thought no one could rival my fondness for Mass Effect 2's Thane. I'm intrigued to see whether Larian has had the foresight to sprinkle in unique party quests as is the case with most RPGs. I haven't stumble across any yet, but the likes of Laz'el, Shadowheart and Gale are voiced well enough to make me want them.
This being an early access release, I'd be here all day if I were to list the slew of bugs I came across during my 10 or so hours playing. From frustratingly ropey servers struggling to maintain connection, characters melding into each during dialogue, to the apparent ping system never working once as I played with a friend, Baldur's Gate III isn't as polished as I would have liked but at least Larian has been very up front that it isn't in a finished state. Luckily, the F5 key is always there as a reliable quick save (though it's easy to exploit) and never once did any bug or glitch outright ruin the experience.
While there may only be one act playable at present and there are a glut of bugs and glitches to be concerned about, Baldur's Gate III already has the potential to be Larian's finest ever CRPG – and that's saying something. It expertly uses the familiar D&D ruleset to great effect, offering up interesting characters and choices that help flesh out the universe in a way that any high fantasy fan should easily enjoy. Most players should probably hold out until the final release build, but if you've been dying to see what this long-awaited third entry into the classic series has in store, there's more than enough here to keep you engaged.