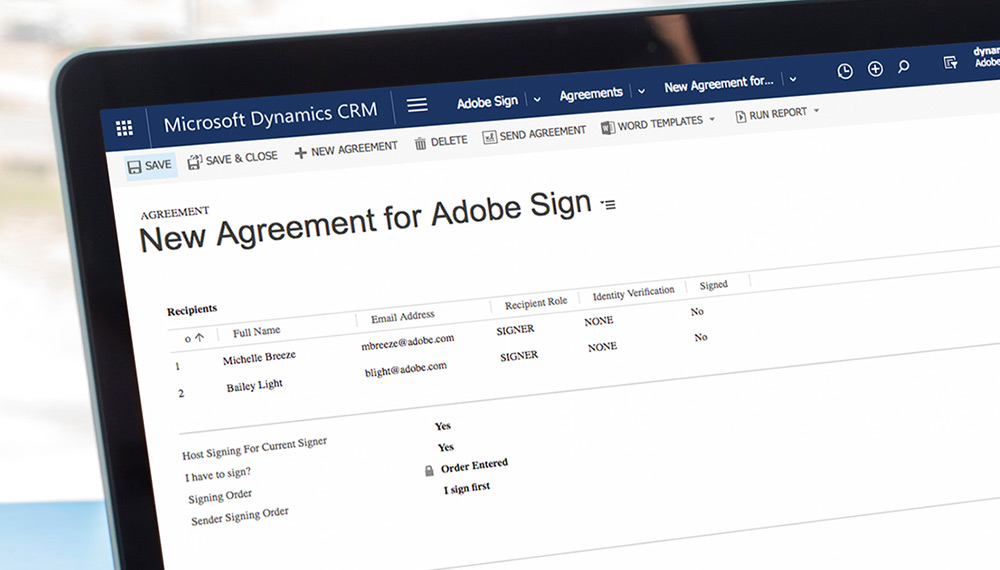 Adobe today introduced integration for Microsoft's Dynamics 365 service on its Sign service. Adobe Sign, for those who don't know, is a service which makes signing documents online a lot easier. According to Adobe, Sign is the world's "top solution for e-signatures."
It is worth mentioning that the integration for Dynamics 365 on Sign is part of Adobe's recent partnership with Microsoft which aims to help both Adobe and Microsoft's business customers on Microsoft Azure, Dynamics 365 and Adobe's services. Thanks to the Dynamics 365 integration on Adobe Sign, users will essentially be able to send documents for signature right from Dynamics which can be signed from any device — making the process very simple.
Use Adobe Sign with Dynamics 365—Adobe Sign now integrates with Dynamics 365, offering comprehensive support for the Microsoft
Save time with templates—Create templates of common documents that anyone can select from the Adobe Sign library, customize with information from Dynamics, and send for
Track approval status—Keep an eye on your documents in real time right from Dynamics. See which documents have been viewed, opened, or signed, so you always know where your deals
Take advantage of cross-browser support—Adobe Sign's integration now supports all major browsers including Safari, Google Chrome, and Internet Explorer.
If you are an Adobe Sign and Dynamics 365 user, you can get started here.