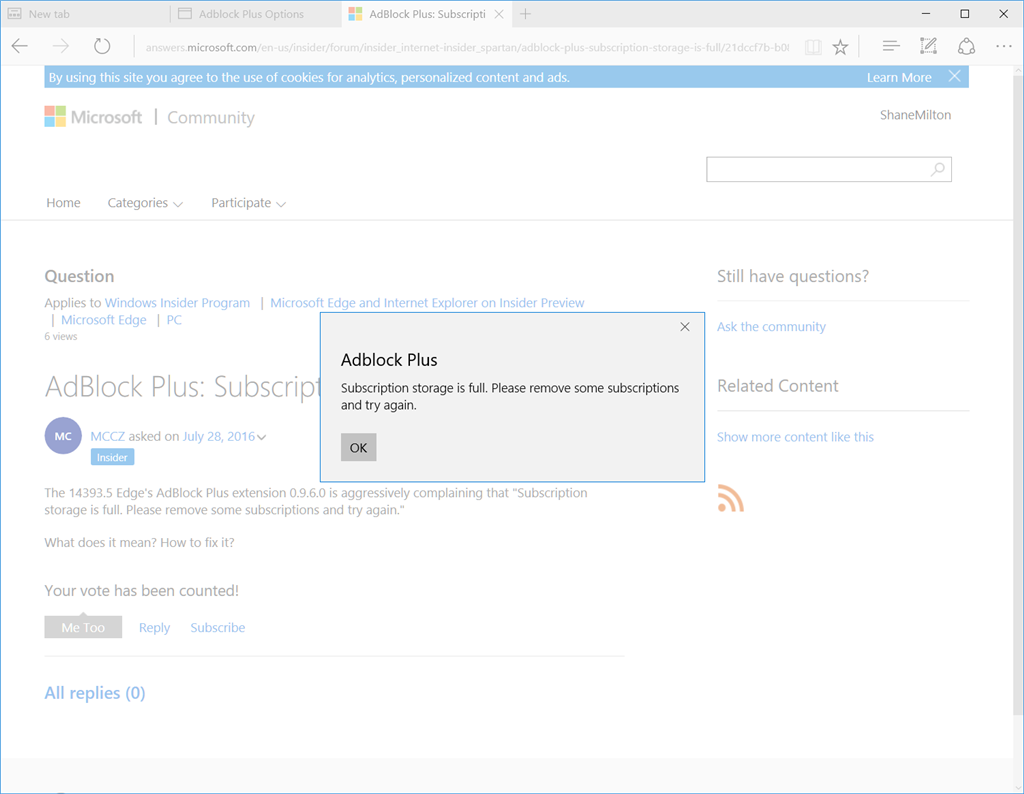 AdBlock Plus for Microsoft Edge has been updated in the Windows Store to version 0.9.8.
The update comes without a changelog but fixes an annoying issue where the app would regularly announce that "Subscription Storage is Full. Please remove some subscriptions and try again."
AdBlock and AdBlock Plus are two of the major extensions that a lot of users use, given the stress ads tend to place on web browsers.
Update: The update also appears to bring a bug where your whitelisted sites are forgotten when the Edge browser is closed (thanks Darktheme)
As per usual, we would really appreciate it if you add MSPoweruser to your AdBlock's whitelist as it helps us keep the servers running and keep the content flowing. If you want to checkout these extensions, you can get them from the links below.