Microsoft's Windows 10 Operating system is getting a big update next week. Windows 10 version 1607 – dubbed the Windows 10 Anniversary Update – is the new version of Windows coming down the tubes to your PCs, tablets, and phones.
Make no mistake, even though Microsoft calls this Windows 10 – and it still is Windows 10 – it is a fairly large update. Windows 10 version 1607 can be compared to Windows 8.1 in terms of new features, and overall refinements. For PCs, this is a breath of fresh air in a sea of staleness, for mobile devices, a lifeline.
Here are 10 of our top improvements for the new OS.
The Start Menu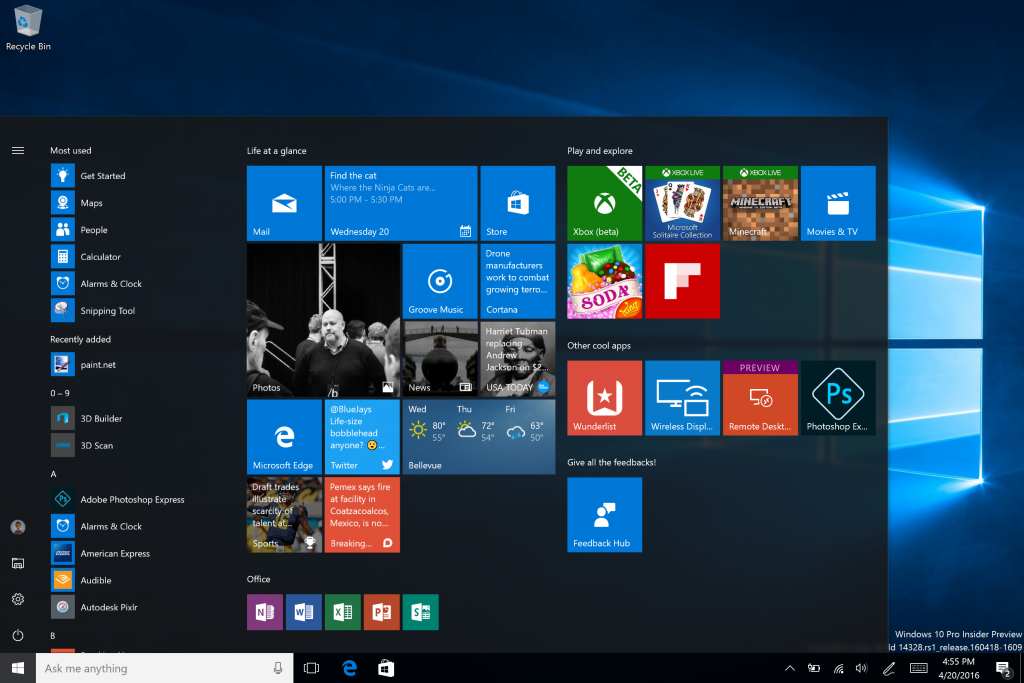 Like all coverage of Windows 10, we must begin at the start. Windows 10 was famous for bringing the Start menu back and taming the Start Screen from Windows 8, Windows 10 AU takes that a bit further and brings back a little of the goodness from Windows 8. While Windows 8 was pretty much awful for Desktop users, for tablet users, the start screen was amazing. It was composed of two parts, the Start Screen with tiles proper, and the all apps menu – a list of all apps installed on the PC. Windows 10 up till version 1511, the All Apps list was relegated to a small corner of the Start Screen, making it tedious for users of Microsoft's Surface devices and similar, luckily, the firm addressed the issue here by making it more akin to the Windows  8 iteration. It's a small change, but it does wonders for usability.
For desktop users, you can now hop directly to all apps in the start menu without having to go through an extra step.
New Dark Theme
Ever used a Windows phone? That gorgeous black theme is coming to Windows 10 PCs and tablets, so you wouldn't have to use the blinding white of the default user interface during the day time. Microsoft also added more features which really help tie the user interface together. You now have the option to show the accent theme on the app Windows or allow Windows 10 to theme it in according with either the dark or light theme.
Other interface improvements include the addition of settings icons to the settings apps, faster depreciation of the control panel app from yesteryear, improved Contacts App for easier organisation of contacts, and better Groove and Maps apps to round out the updates to system apps.
Modern Skype apps and the promise of Messaging everywhere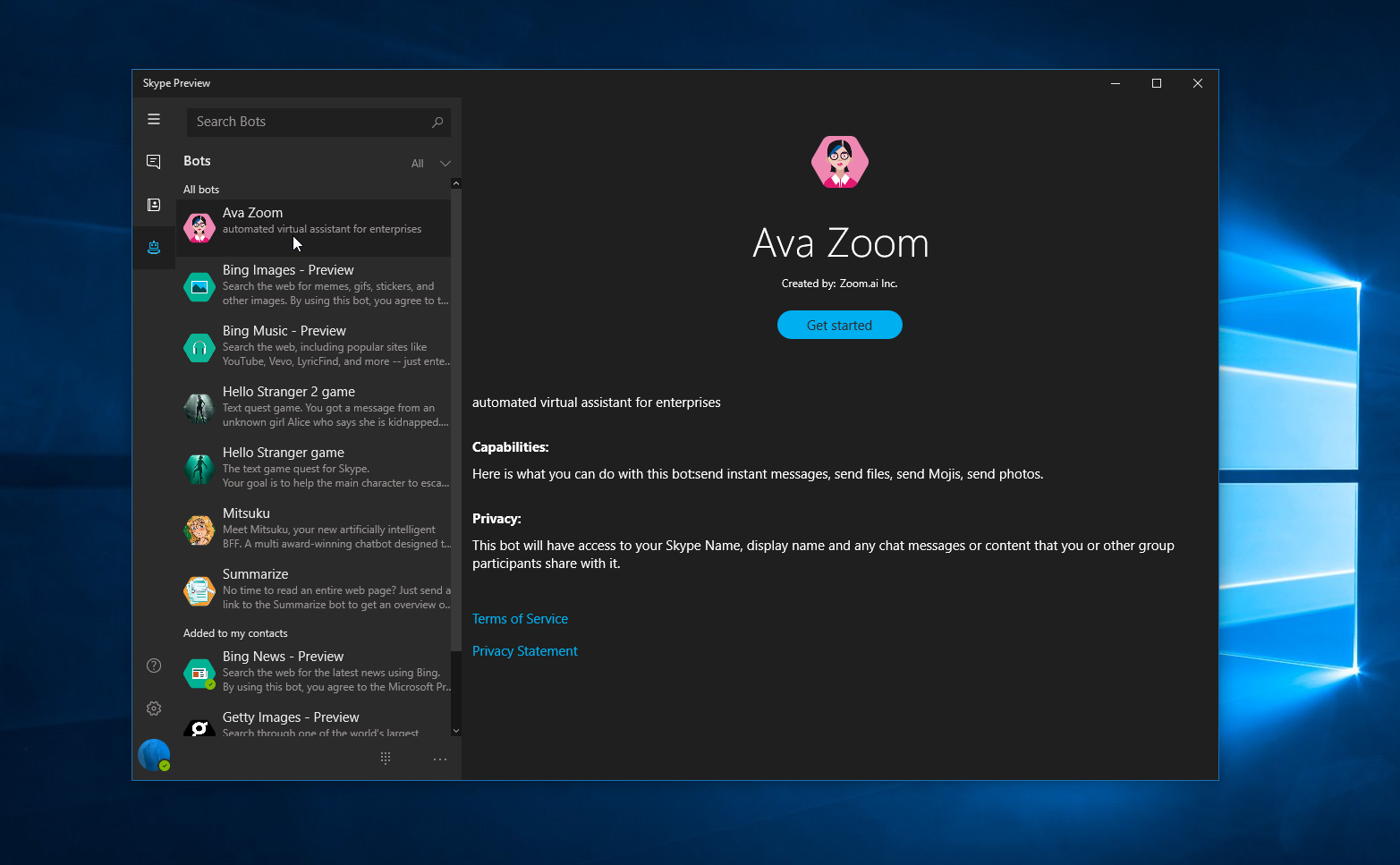 Microsoft may have killed the Skype app for Windows 8 without a clear tablet replacement for years, but that mistakes being rectified now with a new Windows 10 app. Featuring improved visuals, and optimizations for mobile devices, the new universal Skype app for Windows is what you've been waiting for.
The new Skype app does exactly what the old Skype app does for most users (and lacks an obnoxious banner ad on the top of the app as an added bonus). Microsoft also plans to add a little more spice to this app, with a new update planned for later this summer to incorporate what Microsoft terms SMS relay. This feature planned for Windows 10 Mobile and presumably Android devices will allow Microsoft's Skype app to send SMS messages from the PC to your phone, granting users the ability to text from PCs like Apple's continuity provides.
Windows Ink
Drawing and Ink have been a huge part of  Windows 10 since the OS launched. Microsoft's been pushing the OneNote and Inking in Edge as a feature of the Surface series, it does make sense that now there's now an entirel new platform for creatives on Windows. With Windows Ink, Microsoft now makes it easier to draw on your stylus-equipped PC or Tablet.
There's the new Windows Ink Workspace, allocated on your taskbar. Once opened, users are presented with a set of tools such as Sticky Notes (creates sticky notes anywhere), Screen Sketch (for drawing on the screen) and Sketchpad (for making quick drawings).
For users without pen-enabled devices, it may be a little less exciting, but for those with Surfaces, MatePads and Galaxies, their pens just got a lot more useful.
Improvements to Microsoft Edge
Microsoft's Edge browser despite being hailed as fast and lightweight has been avoided by users due to lack of features like extensions and advanced web app functions.
Microsoft has been improving Edge on the backend and front end for users and developers alike, but we're focusing on the improvements to users for both PC and Mobile devices right now
First of all, Mobile users will note that in addition to a back button, they now have a forward button embedded in the (…) menu. If that's not enough, you can now swipe forward and backwards in Edge, that's about it for mobile.
PCs and Tablets like the Surface, however, picked up a more robust update from the store, you can now use extensions in Microsoft Edge if you're running the Anniversary Update. Microsoft themselves already have extensions like Bing Translator and Office Online present with third parties like Amazon and Adblock already having theirs prepared for the store. While not as robust a selection as Google and Apple's browsers at the moment, Microsoft is betting on the ubiquity of Windows 10 as an impetus to draw developers to their web platform.
Speaking of the web as a platform, Microsoft finally takes some steps to treating the web as a first party citizen on Windows. In a call back to functionality found in Internet Explorer 11 and Chrome, Microsoft now adorns pinned web apps with Favicons if there is no live tile present. For example, Gmail and YouTube pick up the logos of their respective services on Windows 10 and Windows 10 Mobile with slight UI differences.
Action Center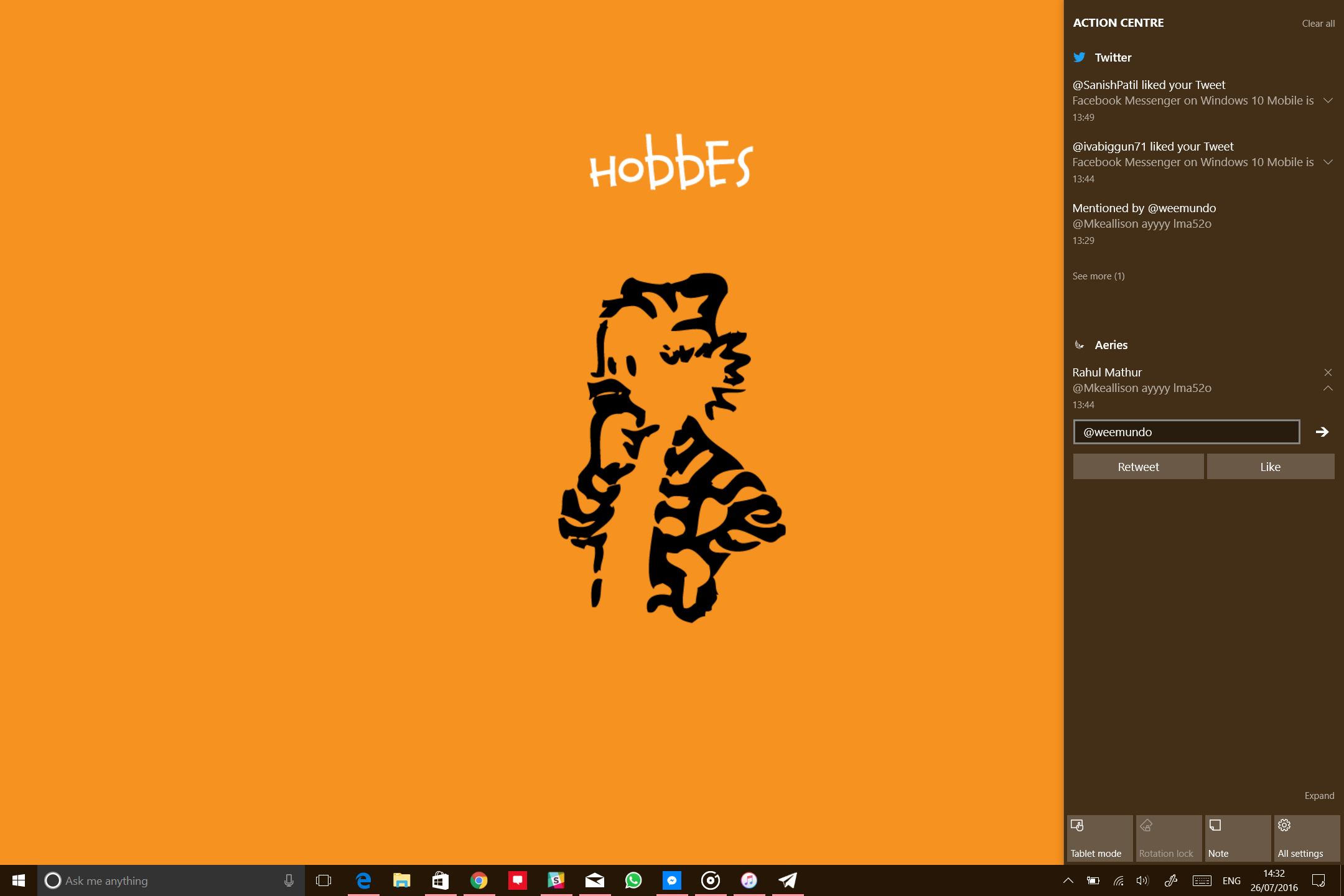 After being introduced in Windows 10 on the desktop and even further back in Windows Phone, Microsoft's Action Center is receiving another bump in functionality.
Microsoft's Action Center in the Cloud initiative allows Mobile devices, both Windows Phone, and Android to beam notifications to a compatible PC  (aka any PC which shares your Microsoft account).
This is a really convenient feature that allows you to minimise the number of installed apps on your PC and keep track of your notifications on while still remaining productive on Windows. The only downsides? Cortana is only available in the US from the Google play store on Android,  not all Windows 10 apps allow you to interact with the notifications and it doesn't work with iPhones.
Nevertheless, it still is a really impressive feature, and we can't wait to see how it improves in future.
Windows 10 Apps on the Xbox
The Xbox is a large part of Microsoft's Windows 10 ecosystem, and the firm is making it clear by finally bringing its universal Windows apps to the Xbox Platform.
Now, while there's a fairly slim chance you may want to use Word and PowerPoint on the Xbox, the Windows store is host to a few entertainment apps like Netflix, YouTube clients and more. If you're creating an app that takes advantage of larger screens, there's a good chance you may want to put it on the TV as well, and Microsoft's Windows platform is a good way to achieve that seamlessly.
Continuum on your PC
Microsoft's plan for Windows 10 Mobile involves making it less of  a stand alone mobile platform and more of an accessory to your Windows 10 PC, nothing illustrates than Continuum in the Windows 10 Anniversary Update. In this update, Microsoft is shipping a new standalone "connect" app for Miracast enabled phones and PCs. With this ap, you can beam your PC screen to another PC, or you can beam your phone(Windows 10 only) to a coworkers PC and make use of Continuum to get work done. With Continuum now being one of the only defining features of Windows phones, it's pretty sweet for fans of the OS to be able to use it without extraneous hardware.
Improvements to Cortana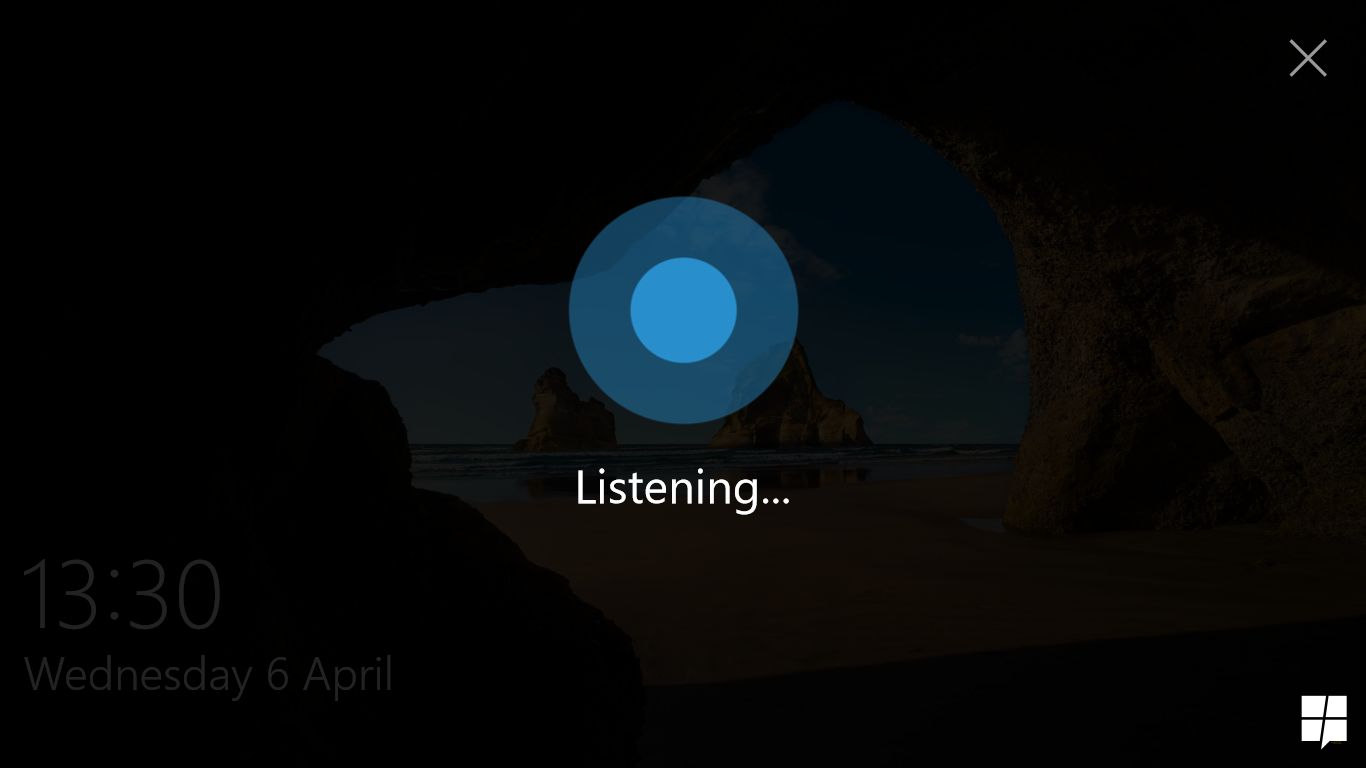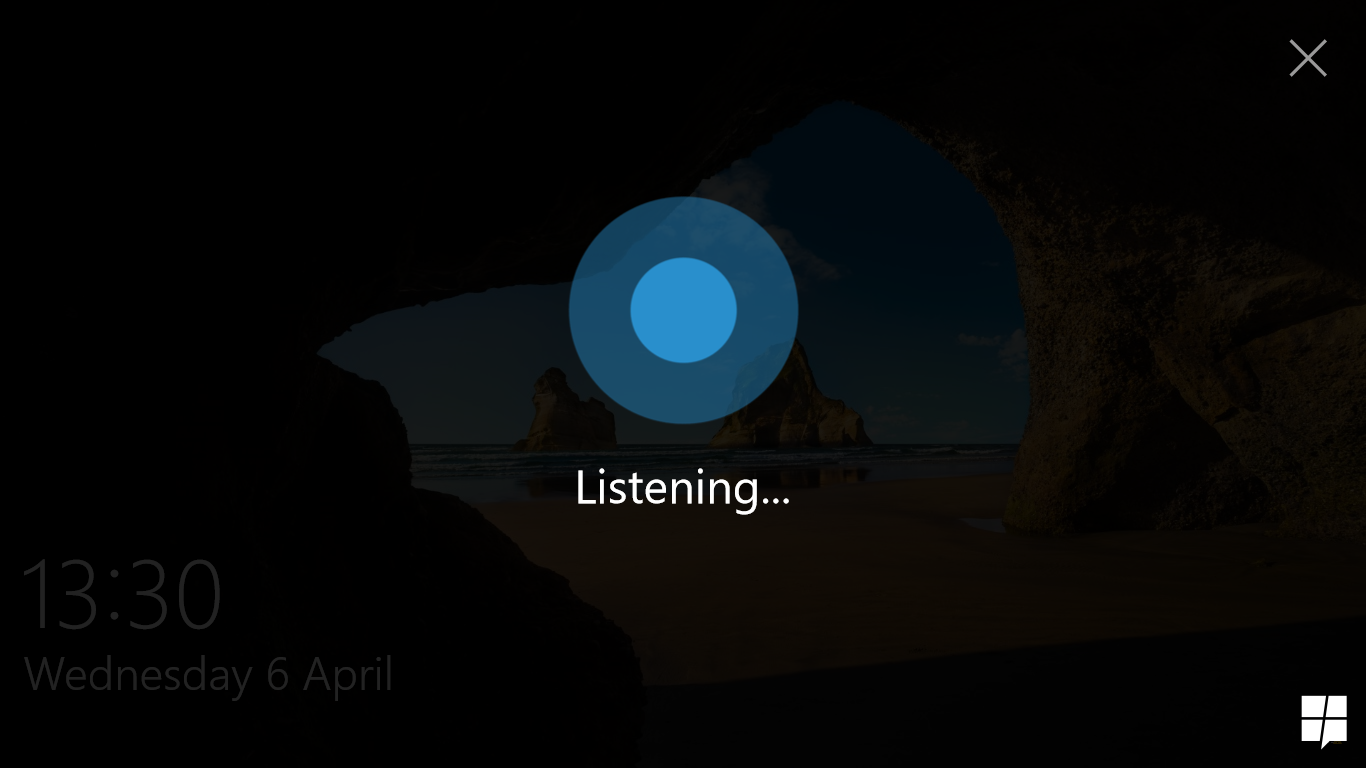 One of the issues with Cortana in Windows 10 was its "invasiveness". Typically  Cortana would scan your emails and contacts automatically with no way of controlling this aside from simply turning the feature off. Now, it does not. Rather, you may now choose exactly what Cortana can access with the new permissions pane of the OS, and tell it to stay away from your location. It may not fully address the concerns of people overly obsessed with absolute privacy, but it's a start.
Microsoft has also added Cortana to the lock screen so that if your PC is locked,  you can quickly get the answer to Cortana queries or even start actions with Cortana directly from the lock screen.
For users who don't have access to Cortana, Microsoft now directs you to the correct language and region settings so you can get set up faster.
Cortana is a very important part of Windows 10, so it's certainly no surprise that Microsoft is making it more attractive to use.
---
That's  just a snippet of what you'll be getting with the Windows 10 Anniversary Update. Overall, I'm in love with it. The small UI and UX additions that tie the whole OS together, the Action Center that respects the mobile focus of computing, the new Ink Workspace, it's all so good. Of course, with any updates there are some downsides, and we'll have our full reviews for PCs and Mobile to talk about that next week, so keep an eye out.
Have any other favourite features we missed? Let us know in the comments below!