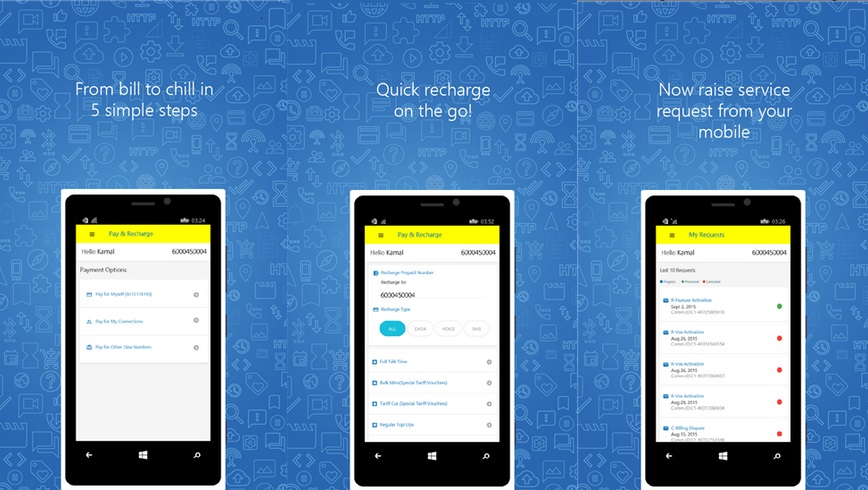 Idea Cellular is the India's third largest mobile operator. They have now released their official app for Windows Phone devices. This app allows Idea customers to view their account details, bill amount, recharge their account and more. 
Features:
Get a snapshot of your postpaid account details like your current plan, bill due date, outstanding bill amount, recent data usage, etc.
Make prepaid recharges for yourself and other prepaid numbers on the go!
You can recharge the account with a credit card, debit card or by using net banking.
Make quick bill payments for any Idea number using debit cards, credit cards and net banking facility. You can also save your card details for faster payments in the future.
Manage multiple Idea connections on just one phone – view details of your linked accounts, recharge, make payments, activate packs and services for all with just one login.
View and activate tariff plans for full talk time, top ups, SMS, internet packs, roaming packs, other value added services and much more.
Select a new dialer tone or change your existing one from a wide gallery of tones on the app.
Raise a service request and gets its status details, all on the app interface.
View and manage all your subscriptions in one go – whether it is a new roaming pack or a value added service, get all the details with the click of a button.
Get a summary of your last 5 online recharges or payments.
Download it here from Windows Phone Store.