Microsoft has continued to turn the screws on free Onedrive users in an effort to turn them into paying subscribers. Earlier in the year Microsoft reduced their free allocation from 15 GB to 5 GB, and now Microsoft has made sure they can do less with it.
According to German site Deskmodder.de Microsoft has started limiting the volume of data free Onedrive users can share, with the message: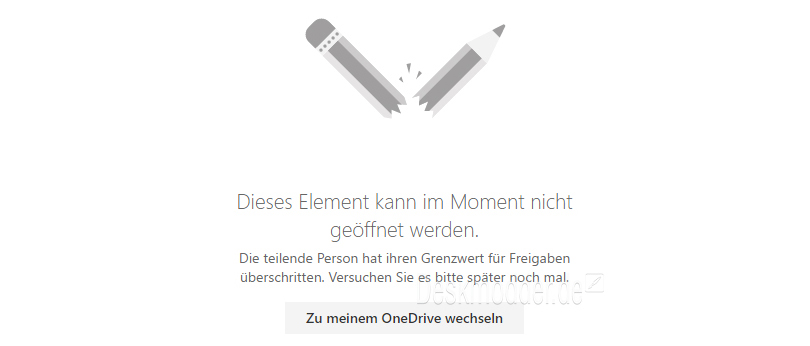 You have recently reached the limit for approvals. Some people may not be able to access your shared items . Try to share with fewer people, or sharing fewer large files. "
To resolve the issue users can sign up for Office365 and not experience any of the problems.
As Deskmodder notes there is nothing wrong with Microsoft monetizing their service, but Microsoft seems to be introducing limitations by stealth without informing anyone, which for a company which often has communication issues seems to be a good way to provoke another backlash.
What do our readers think of this move?Let us know below.