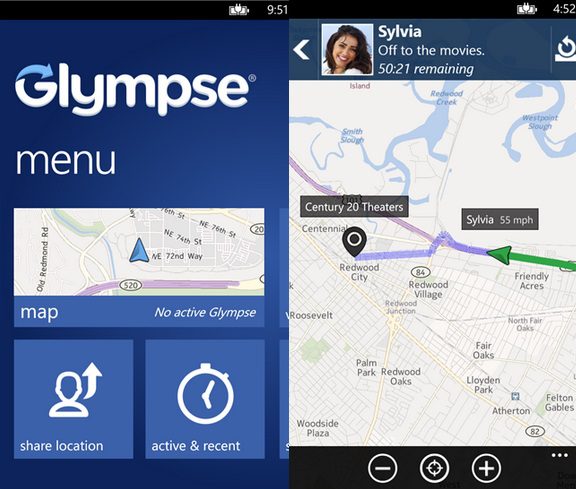 Glympse is a location sharing app that allows you to safely share your location with someone in real-time. This app was originally launched in Windows Phone Store in 2011 and last updated in 2014 with all new design and features. The app is also available for iOS and Android.
Surprisingly this niche app is still active, with one of the support team of the app on Facebook claiming a Universal version for Microsoft desktop, mobile and tablet will be released "in a few months."


The Glympse app is ideal for coordinate a night out with friends, let your spouse know when you'll be home from work, or making sure a loved one knows you are safe while running or cycling, but it is still a somewhat niche application, so its development for Windows is certainly welcome news.
Find the current version in the store here.
[appbox windowsstore 9wzdncrdf9sj]