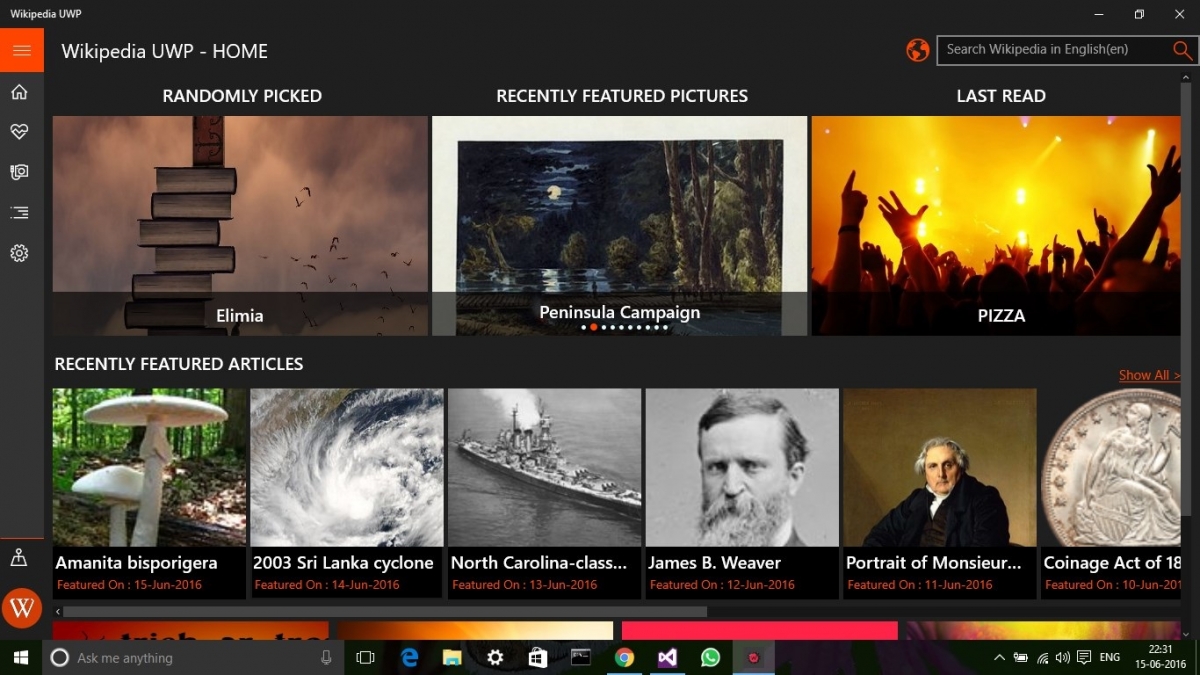 Its been a while since i pushed a major update to Wikipedia UWP app. As I promised earlier Wikipedia UWP has been updated with seperate In the news and Trending section. This update also introduces powerfull editor no where seen even on major platforms like Android and iOS. Along with new features this update also includes several bug fixes and performance improvements.
New Features:
* Wikipedia UWP comes with powerfull web like editor to easily edit and modify wiki pages.(PRO only feature)
* New In the news section added to keep you up to date.
* New Trending articles section added.
* Bringing more improvements to downloading PDF and images offline.
* Minor UI changes overall through out the app.
* Now Enjoy reading articles in landscape mode.
Bug Fixes :
* Fixed Wikipedia login issues.
* Fixed a bug when sometimes home page freezes for a while (on mobile).
* Fixed some app navigation issues.
* Other bug fixes and performance improvements.
Wikipedia UWP doesn't support Continuum and HoloLens yet due to lack of test devices. App might crash when using Continuum. It's a known issue. Please consider donating to Wikipedia UWP development to make it even more awesome and to help bring this app to other Windows 10 device families.
Thanks! Have a great Weekend.
Developer: Kavimukil
Price: Free+