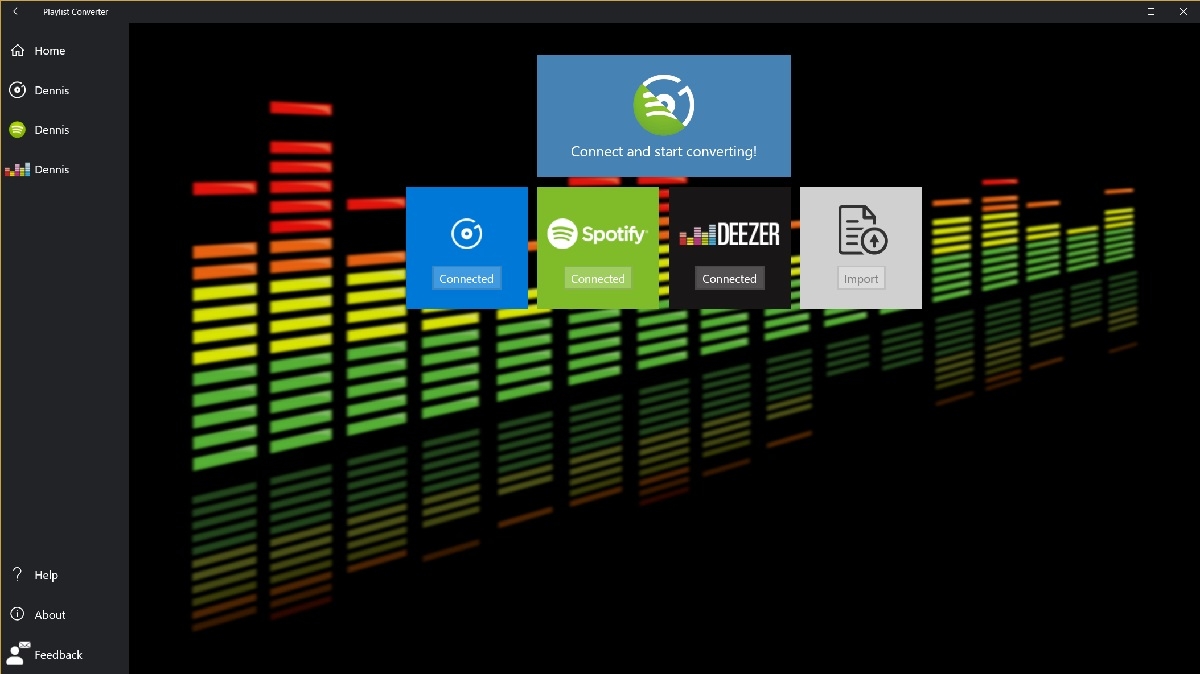 Playlist Converter has reached version 1.4.0.0 with a lot of bugs fixed since V1.0.0.0 was released 2 weeks ago, thanks to the user's great feedback. Also improved are higher track matching ratings at Spotify, Groove and Deezer.
For your information, there are already over 450 playlists with more than 25.000 tracks converted in just 2 weeks!
There is also a new option since V1.4.0.0: Now it is possible to convert all your extended M3U playlist files to Spotify, Groove and/or Deezer.
Enjoy Playlist Converter, keep converting, keep sending feedback and visit the new website!