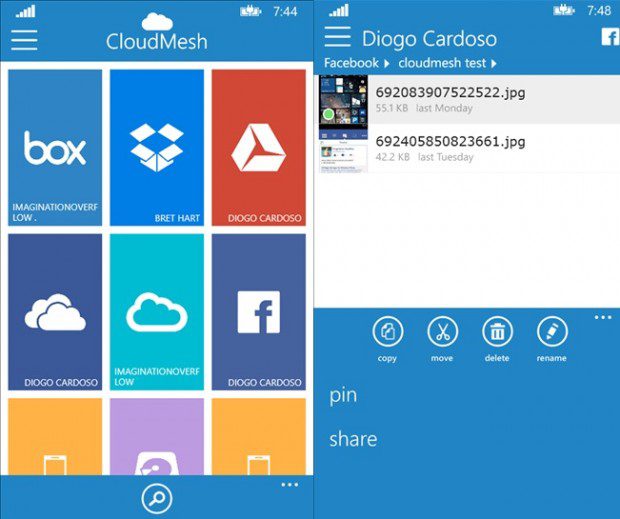 CloudMesh is a new app in Windows Phone Store that allows you to manage all your cloud storage services and local files. You can even copy files between services. The app lets you to browse, copy, move, delete, share, pin, download, upload and search files across the following services,
– Dropbox
– Box
– GoogleDrive
– MeoCloud
– Facebook
– Phone files
– SD Card
– Onedrive
And many more are coming.
This app even allows you to have multiple accounts of the same cloud service and search between them all. There is a free version you can download here which is ad supported and have few limitations. You can download Pro version for $2.99 here.