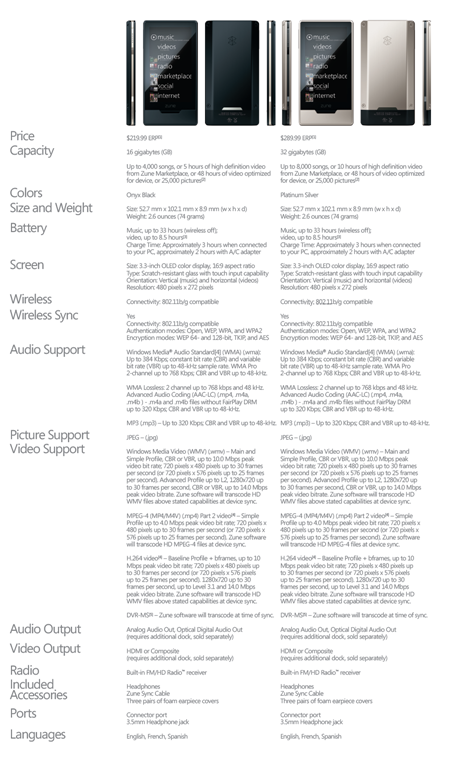 Click for large version.
Pocketnow has leaked a page from the ZuneHD reviewers guide, specifying the detailed specs of the new ZuneHD. It shows for example the ZuneHD has 3 hours less battery life for pure MP3 playback compared to the iPod Touch (33 hours vs 36 hours) but that it sports 40% more battery life when playing back video (8.5 vs 6 hours) likely due to its lovely OLED screen.
The device is set for release on the 15 September 2009.
Click the picture above for the larger version of the specs.
Via Pocketnow.com