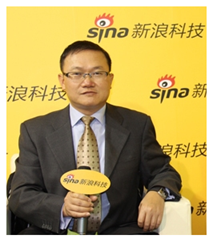 It is one thing to hear analysts say Android's best growth days may be over, but it is another to hear it directly from a company who are putting their money where their mouth is.
At the launch of the ZTE Tania in China ZTE Executive Vice-President He Shiyou said:
"The market share of Android-based phones has almost hit its peak, while the Windows devices have been gaining momentum since the fourth quarter of last year."
He said the move to Windows Phone was part of their overall plan to diversify their line, and that they expect to sell 30 million smartphones this year, 10% of them Windows Phones.
ZTE is current the world's 4th largest phone manufacturer and will debut the ZTE Tania V965W this month in China, joining 5 other Windows Phones from HTC and Nokia.
"The Windows devices have been given a warm welcome in the Chinese market since March," added Tommy Wen, vice-president of Microsoft China Co Ltd, at the same launch on Friday, saying he expected handsets from Samsung to join the party also.
He also said Microsoft is currently discussing the possibility of creating an alliance with the world's biggest WCDMA network operator, China Unicom (Hong Kong) Ltd, to collectively promote Windows Phone devices.
He Shiyou 's view of Android's future echoes that held by IDC, who said they expect Android's market share growth to reverse this year, and Windows Phone to overtake iOS market share by 2016.
Via ChinaDaily.com