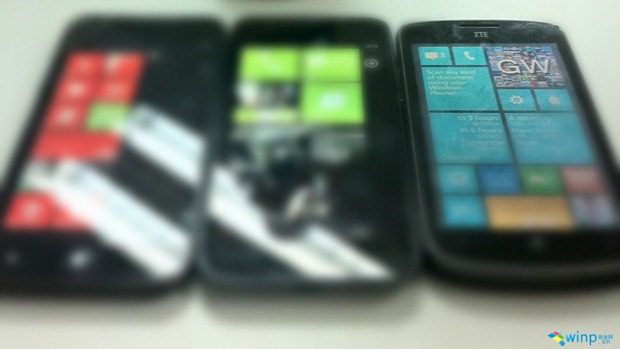 WinCP.cn reports that Dennis Lui, ZTE's phone marketing strategy manager, has tweeted a picture of what appears to be a Windows Phone range by ZTE on the 16th.
The picture is blurry (seemingly intentionally) but the fact that they are Windows Phone handsets are clear.
The picture was accompanied by the caption:
"Two heads are better than one, MacroHard", "Two heads are better moral of Microsoft's three systems: WP7.5, WP7.8, WP8 MacroHard Microsoft "Microsoft" joked – "Ju hard".
The line refers presumably to the presence of both Windows Phone 7.8 and Windows Phone 8 handsets in the market at the same time or of using both Android and Windows Phone.  It has been rumoured that Microsoft intends to keep Windows Phone 7.x alive to address the low-end of the market while using Windows Phone 8 for the mid to high end smartphones.
ZTE has released some Windows Phone 7.5 handsets before, including the ZTE Tania.
Lui also tweeted another picture of an unknown Windows RT tablet which can be seen after the break.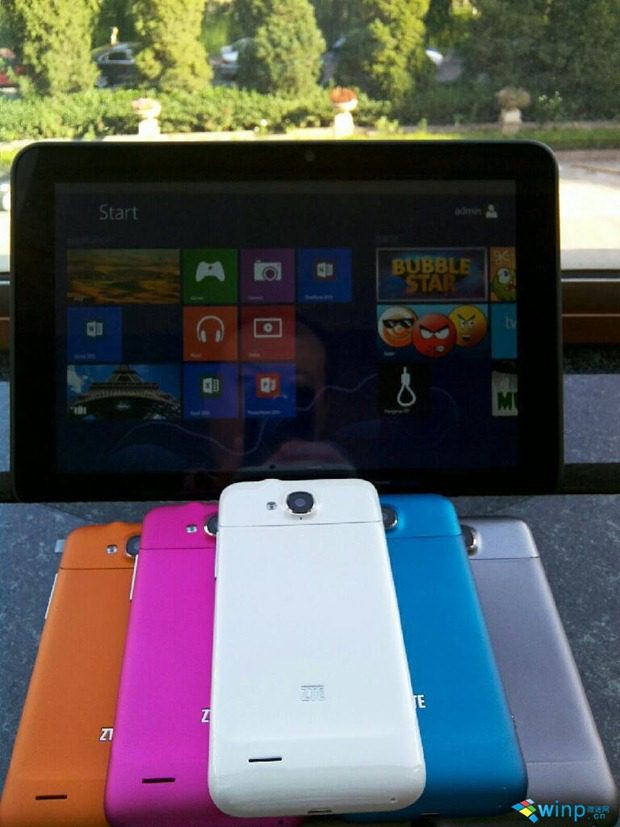 Via winpc.cn