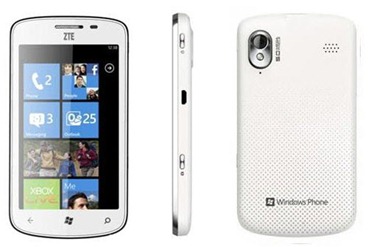 ZTE's Yong Wang, vice president of mobile division has told the media in China that ZTE Tania will be launched in Europe this quarter, which we can expect soon on shelves. He also said that Tania is expected to come to China in early January next year with a price less than 2,000 chinese yuan(equal to €223.6).
ZTE Tania is a 10.5mm slim device with,
800×480 WVGA 4.3-inch TFT screen,
3D acceleration, 1GHZ processor,
512MB of cache, 4GB storage,
1400mAh battery, 5 megapixel autofocus camera,
WIFi, A-GPS, UMTS / HSPA + 900/2100MHz bands.
via: winphonexap
Thanks to seaswimmer for the tip.