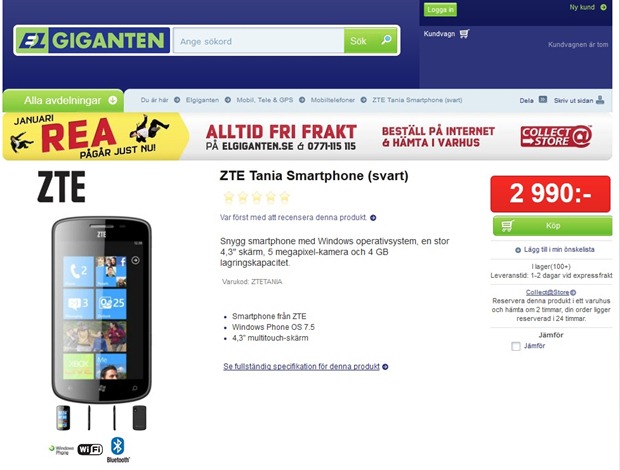 The ZTE Tania is slowly making its way around Europe, and has now arrived in Sweden. The handset is now available retail stores like Elgiganten (Owned by British Dixon's Retail) and Electro World unlocked for 2990 Swedish krona, which is about 339 Euro.
While the 4GB handset is barely cheaper than the Samsung Omnia W, which retails for around 360 Euro and has a 1.4 Ghz processor, 8GB storage and AMOLED screen, it does have a much larger 4.3 inch screen, the only Windows Phone of that size available in the region.
One cant help but feel the rather attractive handset would have been hugely more competitive if it only had an extra 4 GB of storage.
Read more at  www.wingadget.se.