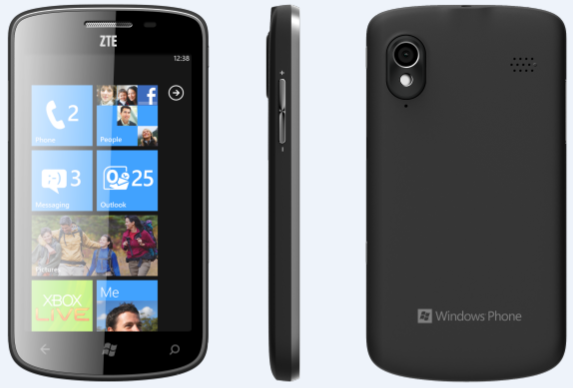 It seems the ZTE Tania will no longer be the cheapest Windows Phone you can not buy.
Pocket-lint reports the low-end cheap and cheerful Windows Phone will soon be on sale on Virgin Media network for £199.99 on Pay as you Go, or from £17.99 on contract.
The low cost contracts will make the device quite attractive for those who want to get into the smartphone game, costing around half of the iPhone, without the £199.99  upfront cost.
The ZTE Tania is not a bad handset, despite the price, offering a 4.3" TFT LCD screen, HSPA+ data speeds, and a 1.0 GHz single-core processor. The phone has a new 5-megapixel rear camera, no front-facing camera, and is mainly hampered by a low 4 GB of on board storage and a relatively poor screen.
The handset should be available by mid-May.
Via Pocket-lint.com