The ZTE Tania has been announced for distribution in the UK.  The budget handset will be available on Go Mobile, Virgin Mobile and possibly Expansys or Phones4U and will be on sale for only £10-£20 on contract , which is a great price for a 4.3 inch screen, 5 megapixel camera and 1 Ghz processor.
The handset also comes with mobile hotspot enabled from the start, something TechRadar notes even the Lumia 800 did not manage.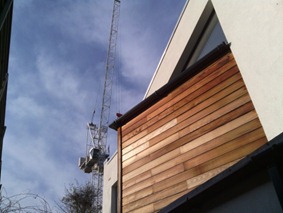 The handset's main defect is the non-expandable 4 GB storage, with only 2.5 GB available to the user, but reviewers note the screen is also of pretty low quality, but that is rather to be expected from a budget handset.
Slashgear notes the camera is pretty reasonable (right), and the 1400 mAh battery managed to last a full day on default settings.
Leila Martine, director of Windows Phone UK, told Pocket-lint: "Having ZTE join the Windows Phone family is great news. Their expertise will be crucial in delivering Windows Phone to new and different customers. We look forward to continuing and developing our relationship with ZTE in the future".
Via Slashgear.com