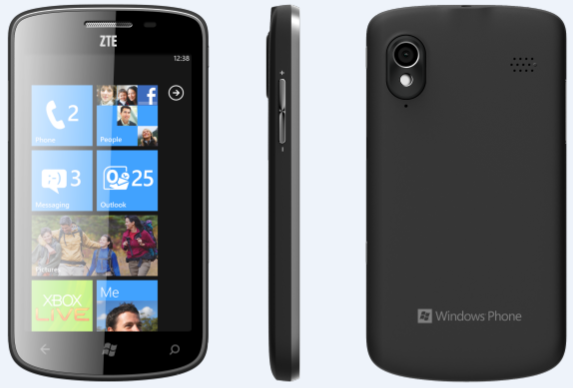 ZTE's head of the North American business, Lixin Cheng, has told CNET that they intend to bring the ZTE Tania to the United States by the end of the year.
The majority of ZTE's smartphones run Android, but Cheng told CNET he prefers Windows Phone over the Google OS.
"In my personal experience, the iPhone, of course, has a well-polished user interface experience," Cheng told CNET. "And then Windows, and then Android."
ZTE currently have 2 Windows Phones in their stable, the ZTE Tania and the ZTE Orbit, currently being sold in China and UK.
Cheng said it was difficult to convince Microsoft to allow them to make the low-end Windows Phones they needed to compete in the market. With the help of Nokia Microsoft did however come round in the end.
"The prices of products aren't decided by what you do as a company," Cheng said. "It's more decided on the competition and the market."
Cheng said he believes Microsoft's mobile OS has all the elements to be successful in the market.
"Fundamentally, for the health of the ecosystem and industry," he said, "we need a third operating system.