In the beta ROMs of the HTC Hd2 you could pinch and zoom in just about every application, but the final release had this feature confined to only a few apps, and seemingly only where there are small elements like check boxes.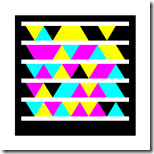 Zoomer, available from MobilityNews.net, fixes this issue by allowing you to restore pinch zooming to any EXE on your device.
I can confirm that the software works pretty well, but does require a soft reset to activate.
Read more at MobilityNews.net  here, or download the cab using this Microsoft tag (gettag.mobi) here.