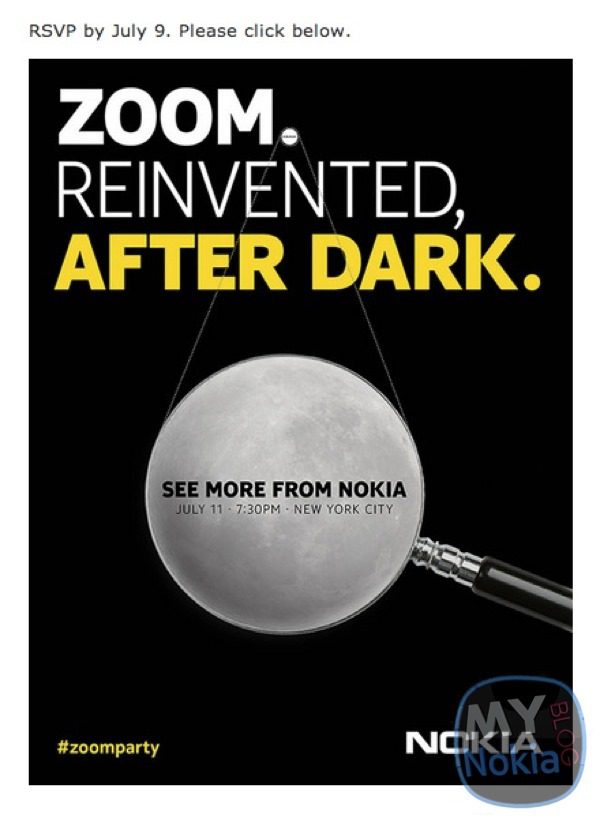 MyNokiaBlog reports that Nokia has been sending out invites for an after party which is seemingly focussed on both the low-light capability and zoom capability of the upcoming Nokia EOS Windows Phone.
This is suggested by the picture of the moon which also happens to be a magnifying glass. The Nokia EOS is expected to have a 41 megapixel camera which gives lossless zoom while also having great low-light performance due to Optical Image Stabilization.
The Nokia EOS is expected to be unveiled around 11 am in New York and to be a AT&T exclusive, and the after party will be between 7:30 and 11 PM, presumably to test out the features of the handset in real low light conditions.
Unfortunately for fans the party is RSVP only and not open to all, somewhat of a mistake I think because I am sure there are throngs of Windows Phone fans in the city who would love an early hands-on.