Zomato is an easy to use social restaurant finder app. It got updated today in Windows Store as an universal app.
Features:
* Search easily for Restaurants, Cafes, Pubs and Bars by location, cuisine (e.g. Chinese, Italian, Indian), name (e.g. Starbucks, Domino's Pizza, Amaya), or browse through our beautifully crafted Collections to discover something special.
* Explore every restaurant in your city, including the ones around your current location, and use search filters to find the one that suits you best.
* View menus, pictures, phone numbers, directions, user reviews, and all the other information you need to choose a restaurant for Dineout, Delivery, Nightlife or Takeaway. Maintain an easyreference list of your favorites or places you want to visit with Bookmarks.
* Check in at restaurants you visit, see useful information about the restaurant, add photos, and tag friends you're eating or drinking with.
* Rate and review restaurants you've been to, and share photos of your foodie moments directly from the app.
* Use the map view to explore restaurants around you, or draw a circle to search in a specific area.
[gallerify title="Zomato Mobile screen shots"]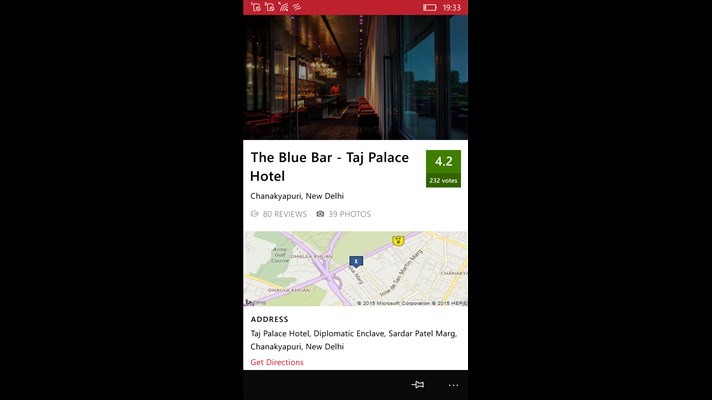 [/gallerify]