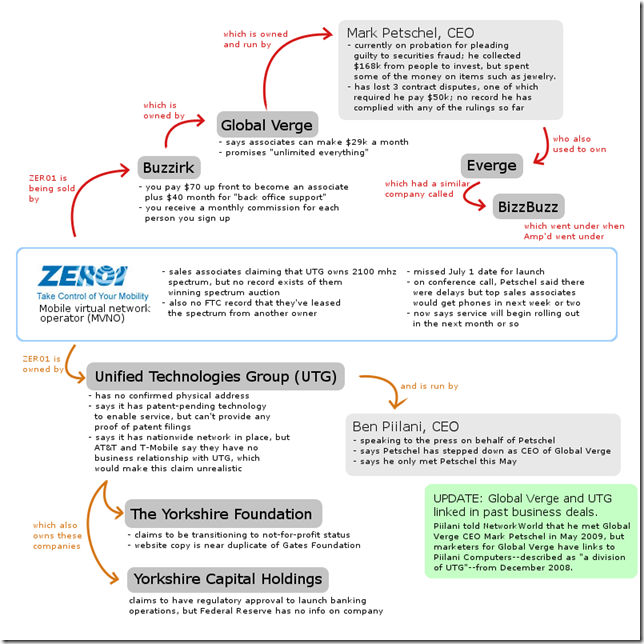 We have written before quite positively about Zer01, a company which intended to run a full-data VOIP service using AT&T's network and Windows Mobile phones.
It appears the companies ambitious and lofty goals may just have been a front for a massive multi-layer marketing scheme, with the goal of sapping money from re-sellers. The company appears to be associated with some rather unsavoury characters, including to some involved with fraudulent activities in the past.
The diagram above gives some idea of the complexity of the relationships but suffice to say their initial promises now seem pretty unrealistic.
Read more about the company before trying to give them your money here, here and here.
Thanks JagsLive for the tip.