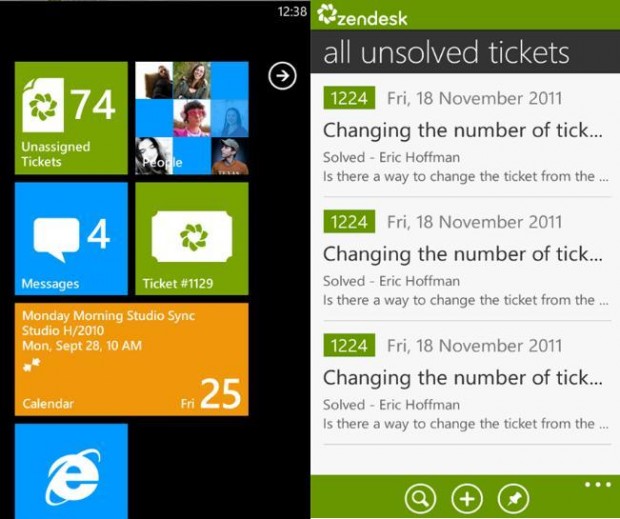 Zendesk is a leading provider of cloud-based help desk software. Zendesk recently released its Windows Phone app which can be used by a support agent, to access existing Zendesk account through Windows Phone, and stay on top of the customer requests with real-time access to Zendesk.
Zendesk for Windows Phone provides the following capabilities:
• Access all your support ticket views
• View and update comments, CCs, tags, and ticket fields
• Apply predefined responses, or macros, to tickets with frequently asked questions
• View all support ticket events and notifications
• Pin ticket views and specific tickets to the start screen as Live Tiles for easy access
• Easily bookmark a ticket for future reference
• Search support tickets
• Upload and view attachments on tickets
• Take a photo and attach it to a ticket
If you are new to Zendesk, visit here for more details. You can download the app here from the marketplace.