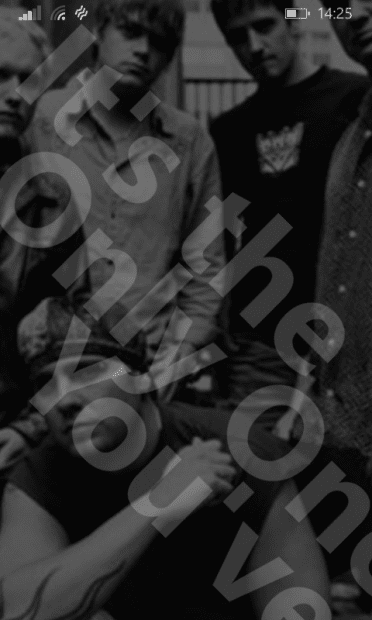 I reviewed Zbox and OneMusic earlier and concluded that while both apps were great, they had some flaws. To be precise, I said:
Zbox on the other hand, seems to love keeping its library up to date. Even if you haven't added any music at all. This results in the app scanning for music when you just want to play the next song. OneMusic does it as well and it is equally annoying. In my experience however,  the app scanned for music three times in as many hours. Now that was not fun, especially when I just wanted to play music. Also, after each scan playlists created in the app were rendered useless. None would play.

Overall, both OneMusic and Zbox are great apps. What they set to do, they accomplish and do it well. But the frequent library scans I experienced make it really hard to recommend them
Well, Zbox has just received an update that eliminates most of this criticism.  From the changelog:
Updates:
* localization support – looking for translators (please find the support email on the about page)
* collection update improvements
    * you can now use the app while the collection is being updated
    * less frequent updates
* redesigned albums page & large album art on now playing
* various bugfixes
* minor startup speed improvement
This update makes it one of the best Windows Phone apps for playing music now. My major gripes are fixed and others like start up time are also fixed. The only thing holding back some users is the lack of Xbox Music support, but beyond that the app is great for the everyday user.
Grab it here