Google has rolled out a new update for YouTube app for Android device. The latest app update will allow users to switch to Incognito Mode while using YouTube. This will work in the same way as it does on browsers like Microsoft Edge and Google Chrome.
For users to access the Incognito mode, they will need to head to your avatar to see the new "Turn on Incognito" option, which replaces the Sign Out button. Once you click that, you will get a pop-up stating that your school, employer and ISP will probably still see your activities. The Incognito mode will give users access to all the options available in the app. However, if you go to the Account settings, you will be asked to turn off Incognito mode.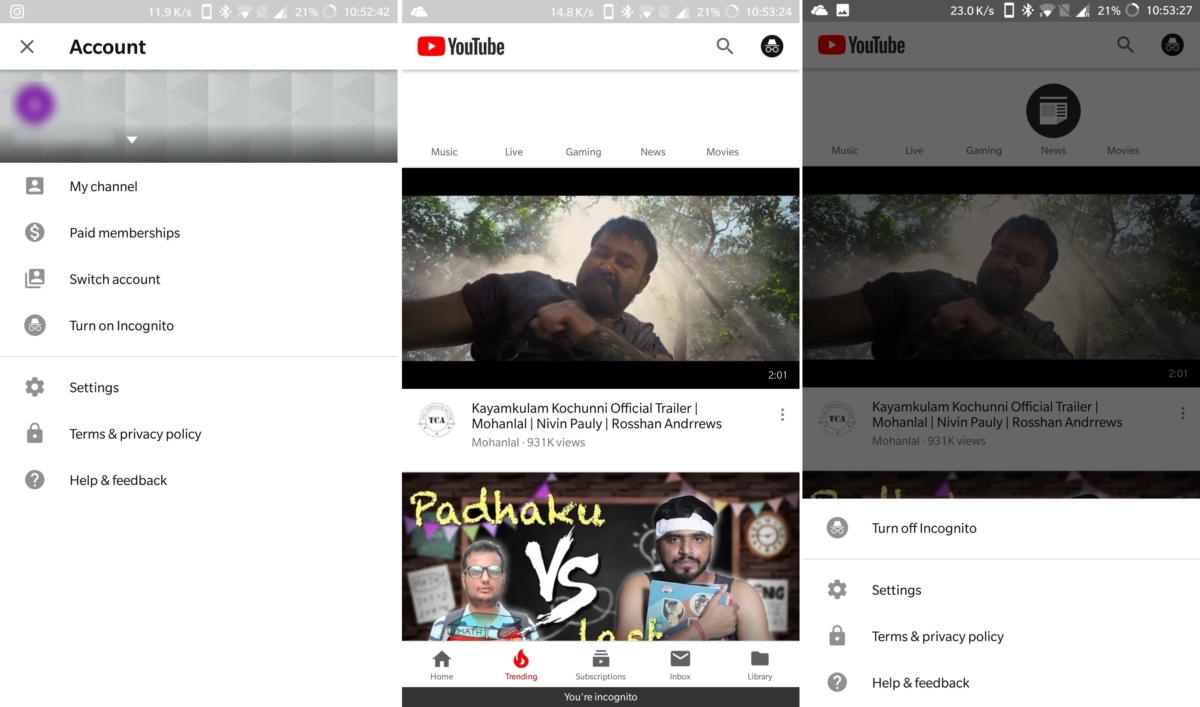 If you're using Android then you can download the latest YouTube app from the Google Play Store below. Do let us know your thoughts in the comments section below.
Via: Engadget