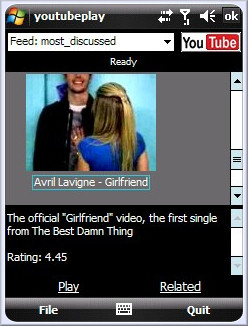 YoutubePlay, one of the first apps to give full access to the Youtube catalogue has been updated to version 1.08 following recent changes at Youtube breaking functionality.
While the UI does not compare well to applications like Kinoma Play, its does have 2 major advantages. One is that its free and the second is that it allows the direct download of Youtube videos to your smartphone, meaning you will be able to view your favourite music videos, for example, off-line or where connectivity is poor.
Download the latest version of YoutubePlay from this XDA-Developer thread.