Microsoft announced Your Phone app yesterday at Build conference. The app will serve as the ultimate solution for users to sync their phone with their PC. Today, the company went ahead and demoed some of the features of the upcoming app.
One of the main attractions of the new app is the ability to open photos directly on your PC and start working on it. When you open the app, you will get three main options namely Notifications, Photos, and Messages. Notifications will show your phone notifications on PC while Photos and messages tabs will let users interact with it. For example, you could directly select a photo you received on your phone and start editing it on your PC. You can also drag and drop photos from your Phone to apps like Powerpoint. You can also open photos directly from the notifications or use any Windows App to open and edit them.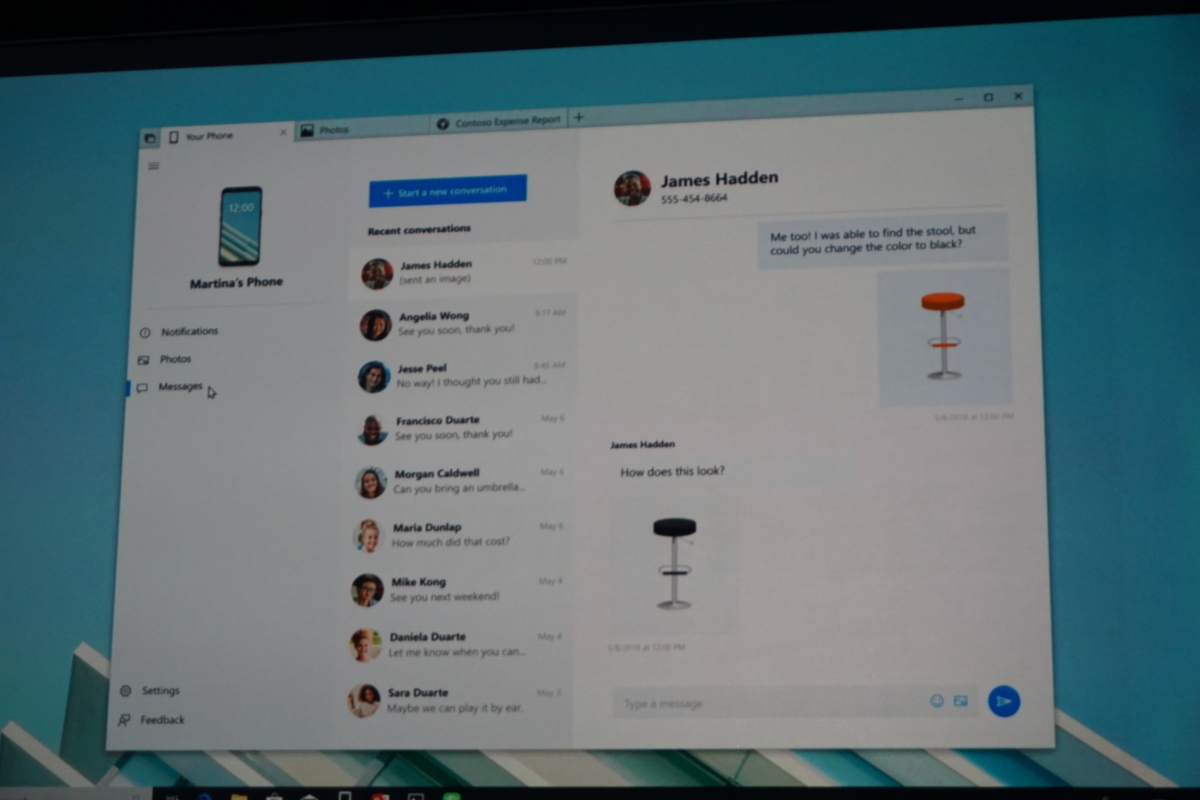 With the new features, you can be more productive and won't need to search for cables to transfer photos onto your PC and then edit them. The Your Phone app will be available soon for Windows Insiders and will roll out later for everyone.