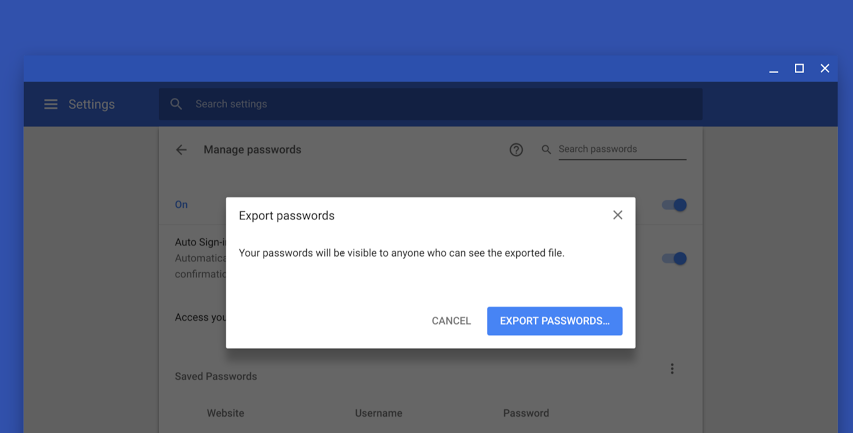 As more and more of our life and work moves online our browsers are becoming our de facto password managers. Sometimes, however, it can feel as if your data is trapped in that browser or on a specific machine. Sometimes it is even difficult to know what exactly is stored there, due to unusual site names.
Fortunately, Google will soon offer better access to your stored passwords, as Chrome will soon offer the ability to export your passwords into a simple .csv document.
The feature is currently live in the Chrome Dev channel version where users can find "Saved Passwords" and click "Export passwords…" to download the file.
The feature should roll out to users in the coming weeks to months as it becomes integrated with the mainstream version of Chrome.
Via Google Plus, Tero Alhonen