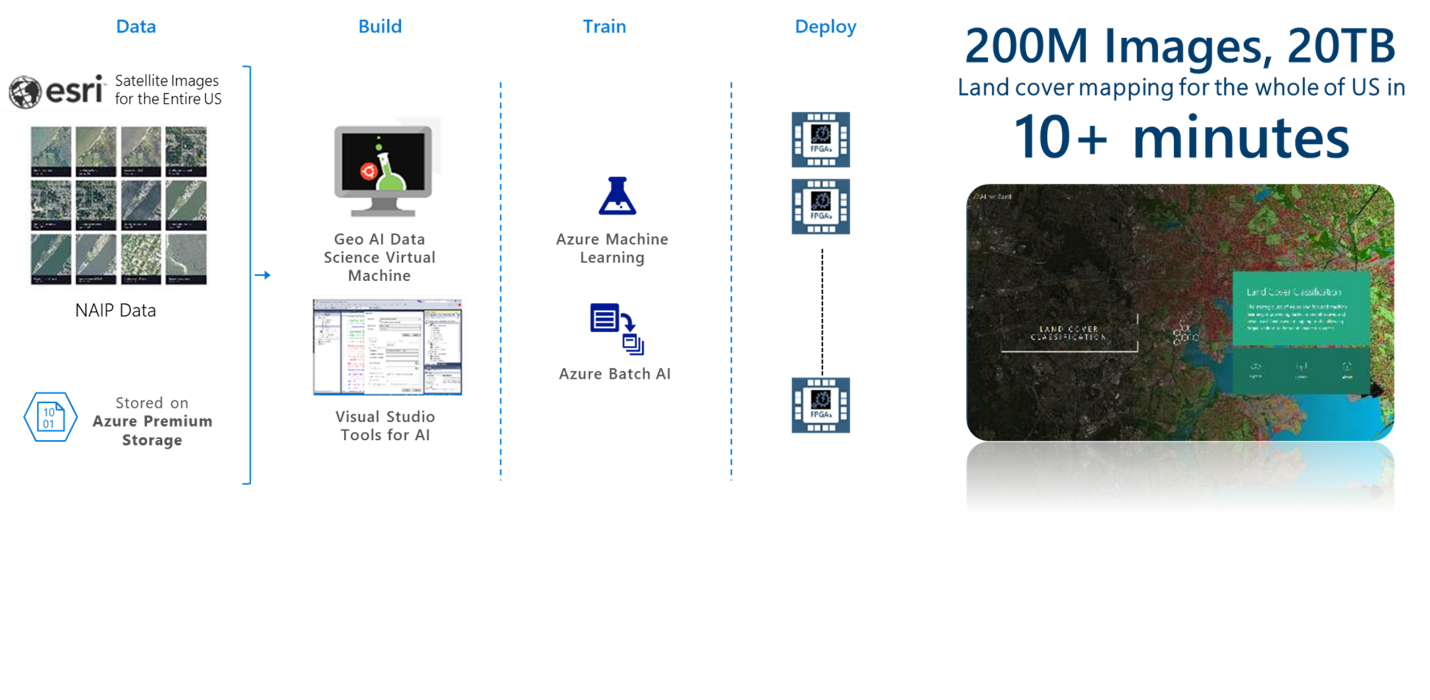 Land cover mapping in very much important part for effective conservation and sustainable growth. Real-time, high resolution land cover maps will be really helpful during conservation efforts, but developing these maps using available imagery and tracking the changes in the imagery over time requires huge computing resources and complex algorithms. In the US for example, the best available land cover map is at 30-meter resolution and eight years out of date. Microsoft is now trying to solve this problem in partnership with Esri and the Chesapeake Conservancy using Microsoft Azure and the power of AI.
Thanks to the Project Brainwave, Microsoft can now process more than 20 terabytes of aerial imagery into land cover data for the entire United States in much less time, and for less cost. Microsoft mentioned that they can analyze through nearly 200 million images in just over 10 minutes for a cost of $42.
These results pave the way for organizations to produce new, high resolution land cover maps on infrastructure that can scale up or down for all sorts of problems around the world.
To be clear, algorithms need to be both fast and accurate, and there's still a lot of work and testing to do on that front. Nonetheless, these speedy results are a good first step in empowering people to apply AI at earth scale.
Learn more about this project from the link below.
Source: Microsoft