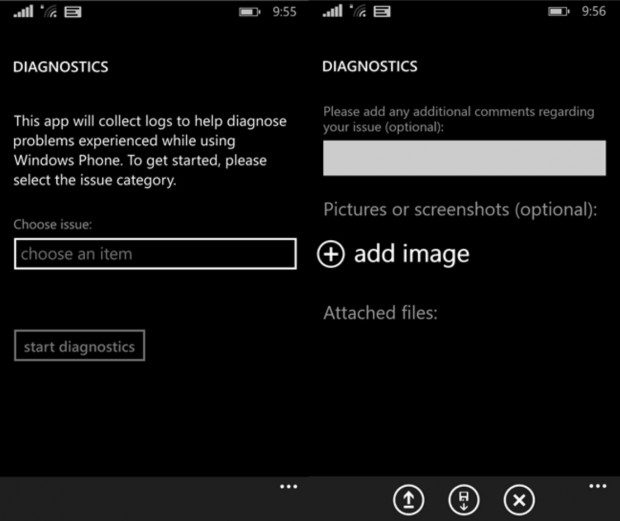 You can now send the bugs and issues you encounter on your Windows Phone devices directly to Microsoft via a new app called Diagnostics in Windows Phone Store. You need to first start the Diagnostics, then reproduce the bug on your device, then stop diagnostics and send the information to Microsoft along with additional information and screenshots.
Diagnostics is the only tool for Windows Phone which allows a seamless and secure way to collect and send diagnostic information directly from your device.
Given that in my testing the massive GPS battery drain is still there in WP8.1 Dev Preview this may be a good issue to flood Microsoft's support with (and may of course be related to Cortana battery drain also).
Download it here from Windows Phone Store for free.