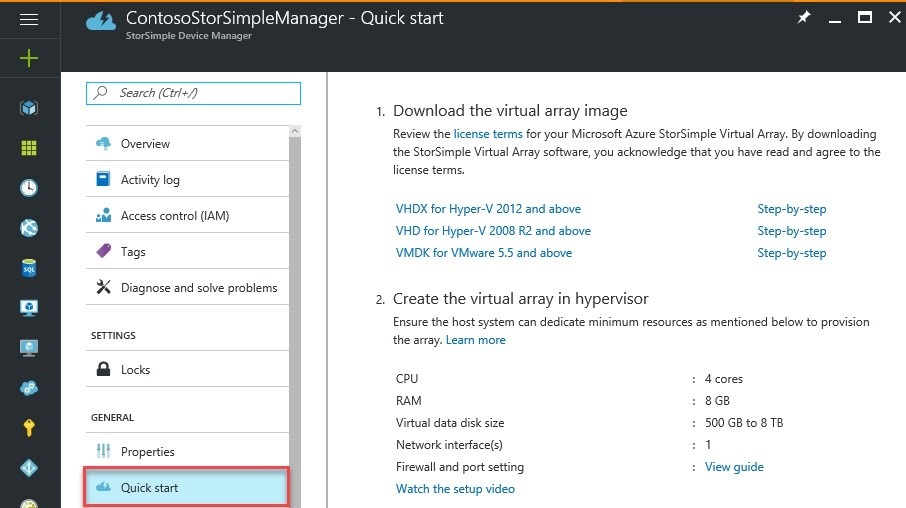 You can now manage the StorSimple Virtual Device Series in the new Azure portal. You can use the StorSimple extension in the new portal to create Azure Resource Manager based StorSimple managers to manage your virtual arrays.
The StorSimple service summary blade provides aggregated information across the virtual arrays in a particular resource. This blade is designed to give you a quick summary on usage, alerts, etc., and serve as the starting point to deep dive into further details, both from the tiles on the blade as well as from the resource menu on the left.
New features:
Enhanced user experience and improved navigation
Optimized and multiple workflows for efficient task completion
Integrated Support and Diagnostics experiences
Support for inbuilt Azure roles and ability to manage access through custom roles
Learn more about it here.