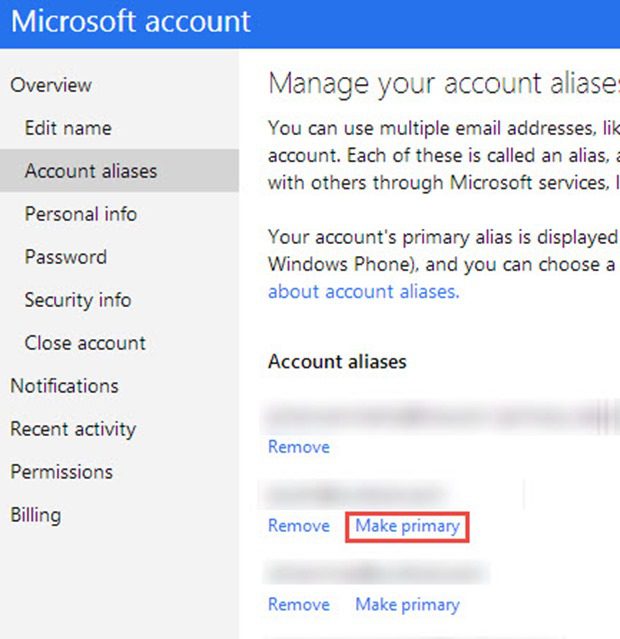 If you have have become old enough to be embarrassed by having a primary Microsoft account on your phone named [email protected], the good news is that you can now change that to an Alias without hardresetting your phone.
On Windows Phone 8.1, you can now change your Alias (found under your Microsoft account) to your primary account on the desktop.  You will then  be asked to re-enter your password on your phone, which will transition all your purchases and other Microsoft info to the new account.  You can then safely delete your old account on the desktop.
You can find your Microsoft Account Alias details at https://account.live.com/names/Manage.