The boys and girls over at www.xda-developers.com have found a nice little program posted on a Russian windows mobile site. www.4pda.ru The program is called Yota Contacts and it's original contacts included a dialer.  The dialer has been removed due to complication with removing the Russian text from the Dialer.  This Contacts program is taken from the HTC Max 4G or HTC Yota which is a relatively unknown device to most Windows Mobile users, but if you happen to live in Moscow or Saint Petersburg you can enjoy one of the worlds first 4G phones. See here for more info.  http://mspoweruser.com/?p=1939 and Yota – HTC Max 4G
Here is Yota Contacts.  It works both in VGA and WVGA.  It has not been tested on a QVGA device but there are setting inside the XML that might make it work for QVGA.  Check back here for future updates.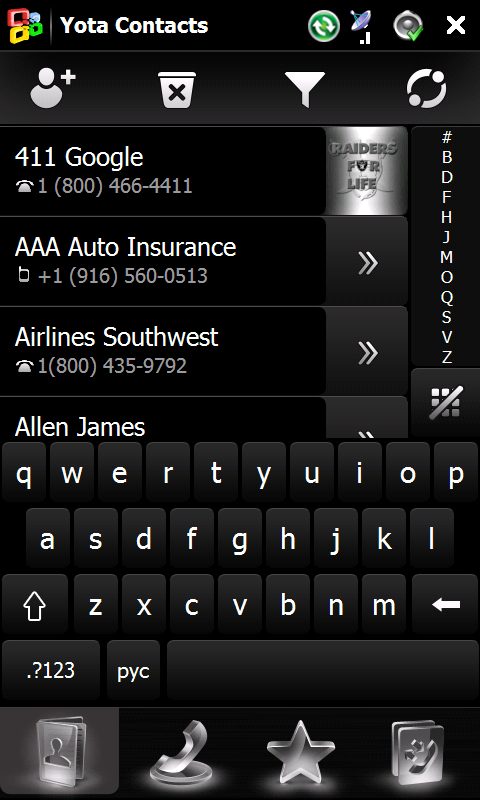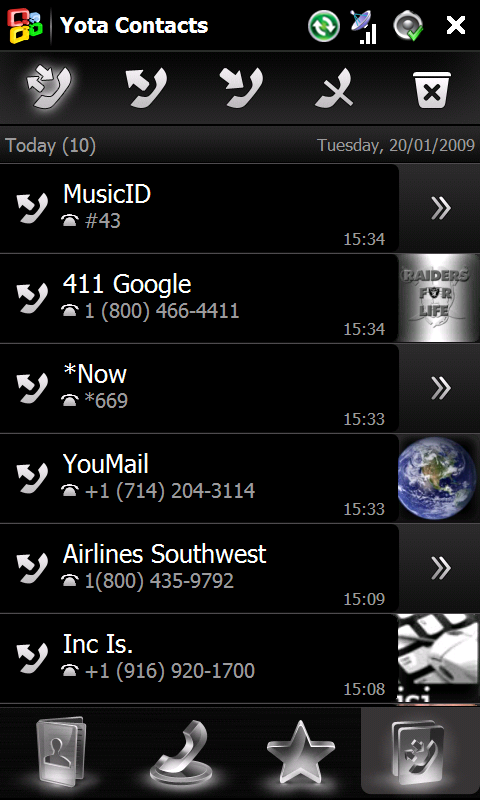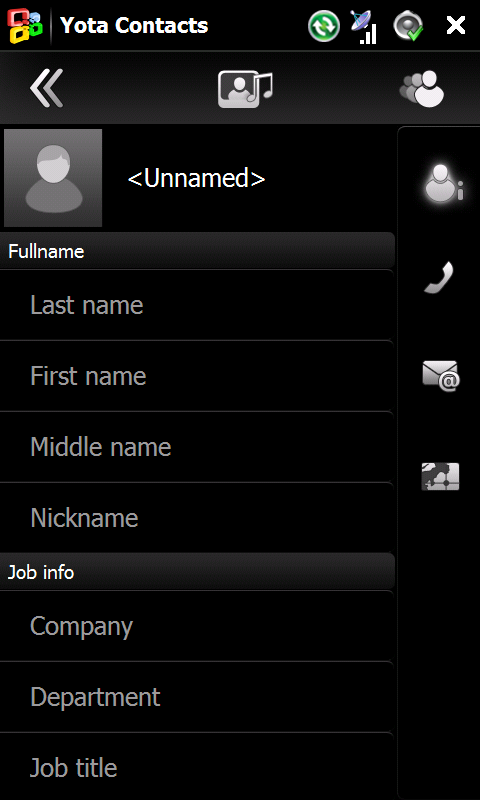 Installation:
Install sdkcerts.cab – This file is not necessary for some users but it doesn't hurt to install this file as well.
Install either the Yota Contacts VGA (credits to yozgatg at xda-developers for creating the .cab) or the WVGA version Yota Contacts WVGA
Complete!
It should install a shortcut icon to your Programs.  I have also added a couple registry changes to make Yota Contacts the default right soft key in TouchFLO 3D.  I have also made Yota Contacts the default contacts in Windows Mobile.
Yota Contacts is completely un-installable so if you are not satisfied with it you can remove it.
There is also other languages that you can install for Yota Contact.  See the thread over at www.xda-developers.com for more information.
…and don't forget to check back here for more updates and leave some comments on how you like this program.