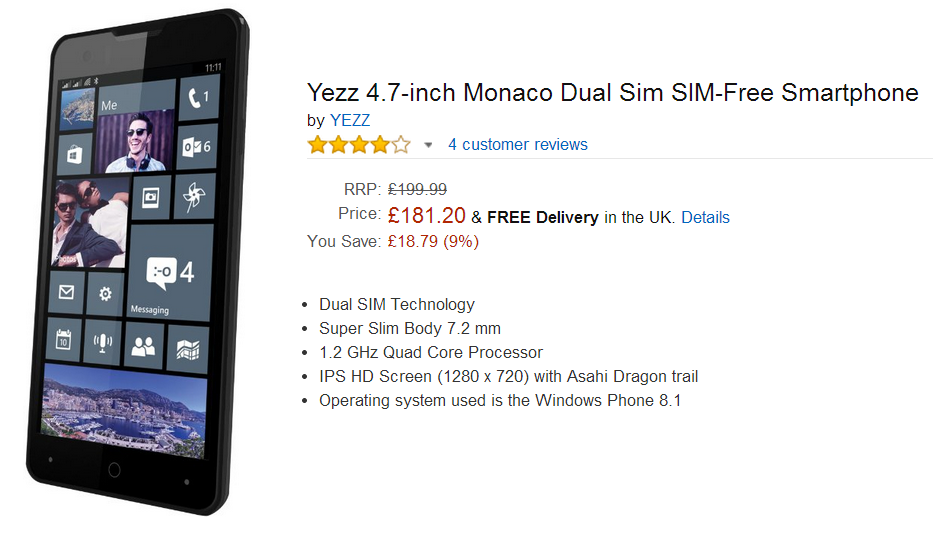 We saw the Yezz Billy 5s yesterday, but it seems Yezz has also upgraded their 4.7 inch handset.
The device, renamed the Yezz Monaco 4.7, has essentially the same specs, except for a 13 megapixel rear and 5 megapixel front camera.
Unfortunately this means the device still has a Snapdragon 200 processor, but now features Asahi Dragon trail damage-resistant glass.
The 8.1 mm thick device comes with 3 covers in the box (red/white/black, leather style embossed), plus a dark grey flip cover (worth 60 GBP of free accessories) along with a flat stereo headset.
It also has 8 GB storage and 1 GB RAM with 42 Mbps HSDPA and supports 128 GB expansion.
The device is available on Amazon UK for £181.20 and Amazon France 249.99 Euro.
Thanks Arun for the tip.