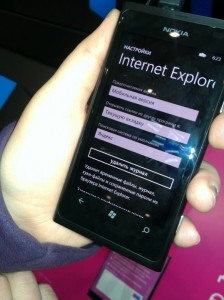 We posted 2 weeks ago that Yandex, Russia's largest search engine, would be replacing Bing on many Windows Phones sold in the country.
Now W7forum.ru is reporting that an update has been released for the HTC Mozart, the only first generation handset officially sold in Russia, which enables the change. Â The HTC Radar, HTC Titan, Samsung Omnia W and Nokia Lumia 800 sold in Russia all already come with Yandex Search pre-installed.
Bing is generally thought to be pretty poor in Russia, and while the change breaks the all-Microsoft user experience on Windows Phone, the utility is expected in general to be better.
Read more at WP7forum.ru.
Thanks Dmitry for the tip.