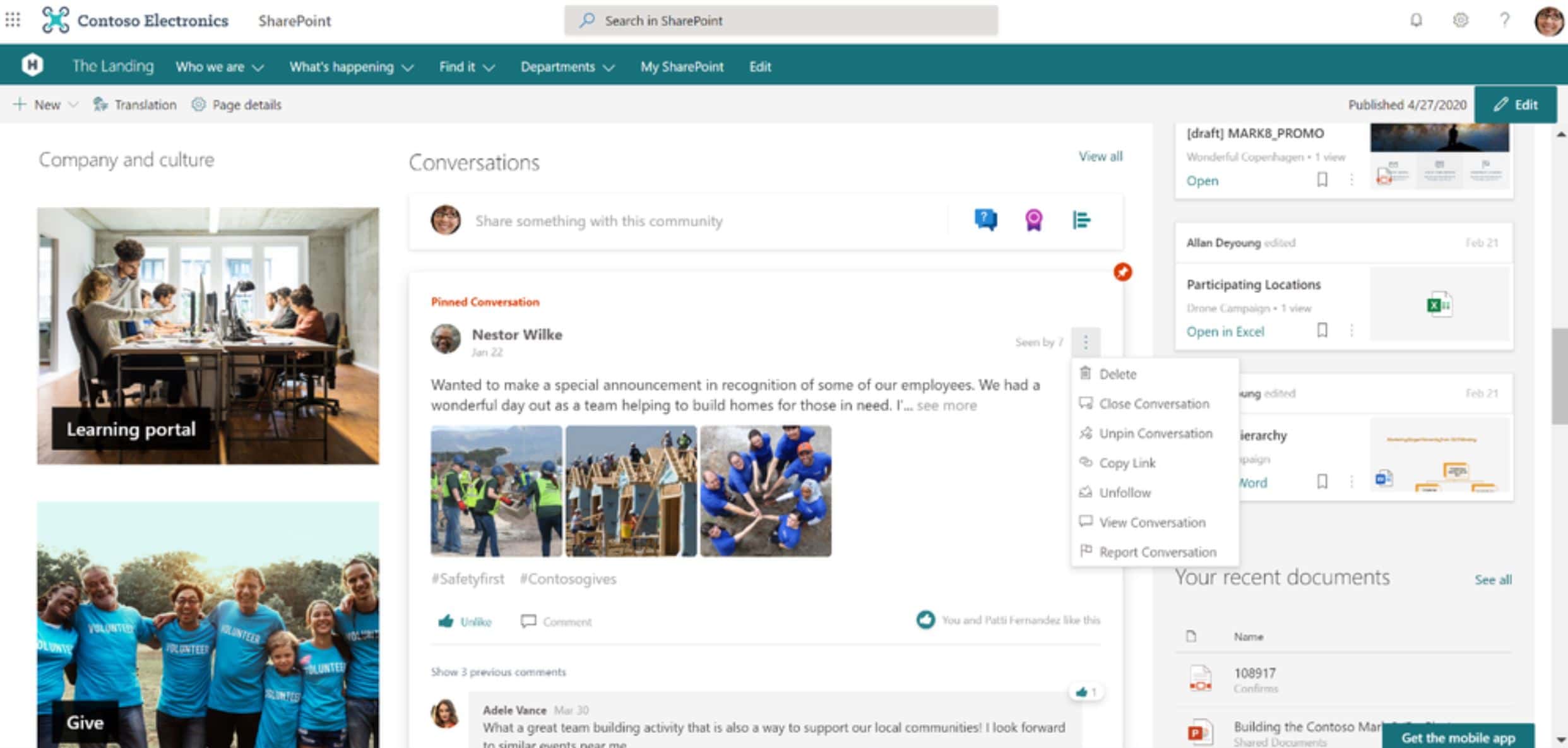 Microsoft today announced the general availability of the new Yammer experience on SharePoint pages, news articles, and SharePoint sites. Also, the Yammer Conversations web parts integrates conversations from any Yammer community, topic, user, or home feed. It will replace the old Yammer conversations web part without any changes from the IT admins.
What's new:
The new Yammer look?including?rich previews for media and?visual treatment for questions, praise,?and?polls.
The?Yammer?publisher?with functionality like

creation of any type of Yammer post?directly from SharePoint – questions, polls, praise,?etc.??
upload of images and files?into?new conversations and replies?directly from?SharePoint.?
usage of?rich?text?on messages created from?SharePoint Online.?

Yammer?management actions?such as Close?Conversation, Mark Best Answer to a Question?, and Pin a conversation, etc.
An improved more relevant Home feed?including the ability to?start a conversation in any community?when configured to this mode.?
Customize it to view from 2 conversations to 12 conversations.
Source: Microsoft