Recently we reported that Google is working on revamping the Gmail experience with new changes and features. It looks like Google isn't the only company planning to roll out new features and changes. Yahoo has just rolled out a large number of new changes and features for their users. This comes just 10 months after the company released another major UI change.
Starting now, Yahoo users will be able to take advantage of many features like RSVP, new photo themes, etc. You can head below to take a look at all the new changes.
You can now apply photo theme to your inbox- This basically gives the ability to add new backgrounds behind the actual inbox.
You can now use calendar and RSVP directly to events- Starting today, you can directly open calendar and RSVP to the upcoming events and let the hosts know if you're attending or not. Also, you can use the calendar to create and send invites without actually opening the email.
You can now set up rich automatic responses which include GIFs, formatting, etc- With today's update, you can say goodbye to the plain boring automatic responses. Yahoo now lets you add rich formatting and GIFs so your OOO response stands out.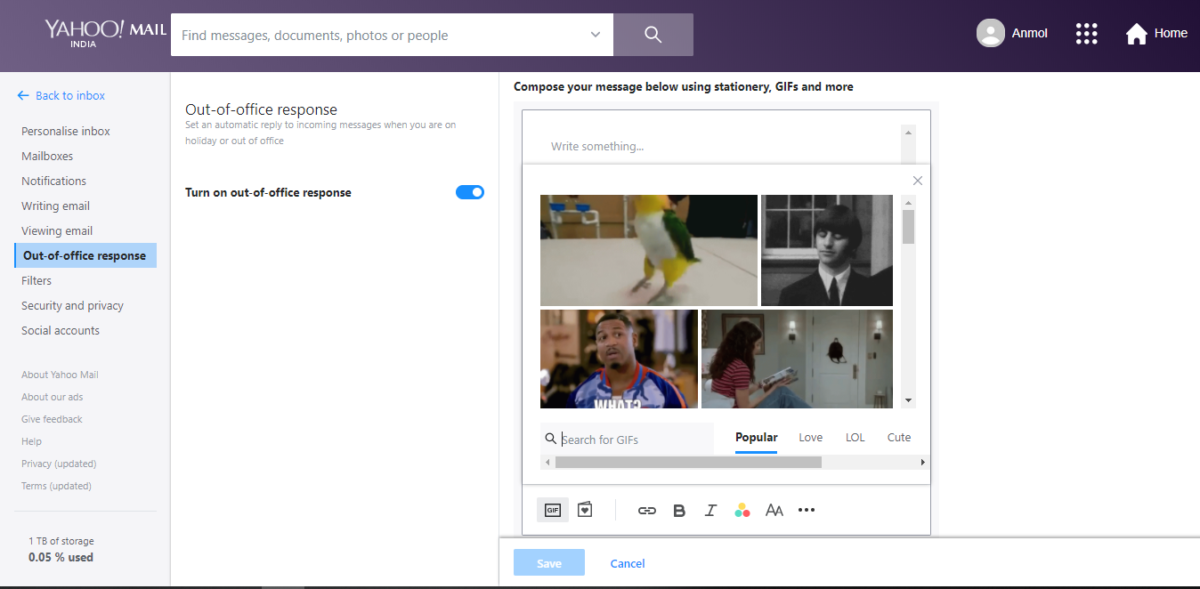 Apart from these visible changes, Yahoo also made some under the hood changes as a part of its new Redux architecture. These changes include 50% reduction in JavaScript exceptions and a 20% reduction in overall API failures including 20% when checking for new emails, 30% when reading email messages and 20% when sending emails. Page load performance is up by 10%, and frame rendering by 40%.
These changes will be available to the users starting now. Our readers can head to the comments section below and let us know their thoughts on these improvements.
Via: Tech Crunch