Maybe Yahoo should have done their homework a little bit more before accusing Microsoft for the data leakage problems on Windows Phone 7. Upon reading the accusations, Rafael Rivera took it upon himself to prove that it did occur on other platforms, the iPhone in this case.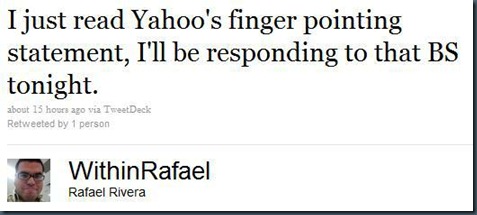 …and respond he did. He ran a similar test with the help of a friend's iPhone and got  a similar result whereby the Yahoo servers returned more data than requested. The whole process is quite technical, so head over to his site to read the entire process.
So much for it being a WP7 problem only. I wonder if any iPhone users have noticed their data usage being higher normal if they have Yahoo Mail configured. The Android Phone, to its credit, returned the desired results, but Rafael says he didn't have the time to dig deeper for any other issues that may exist.