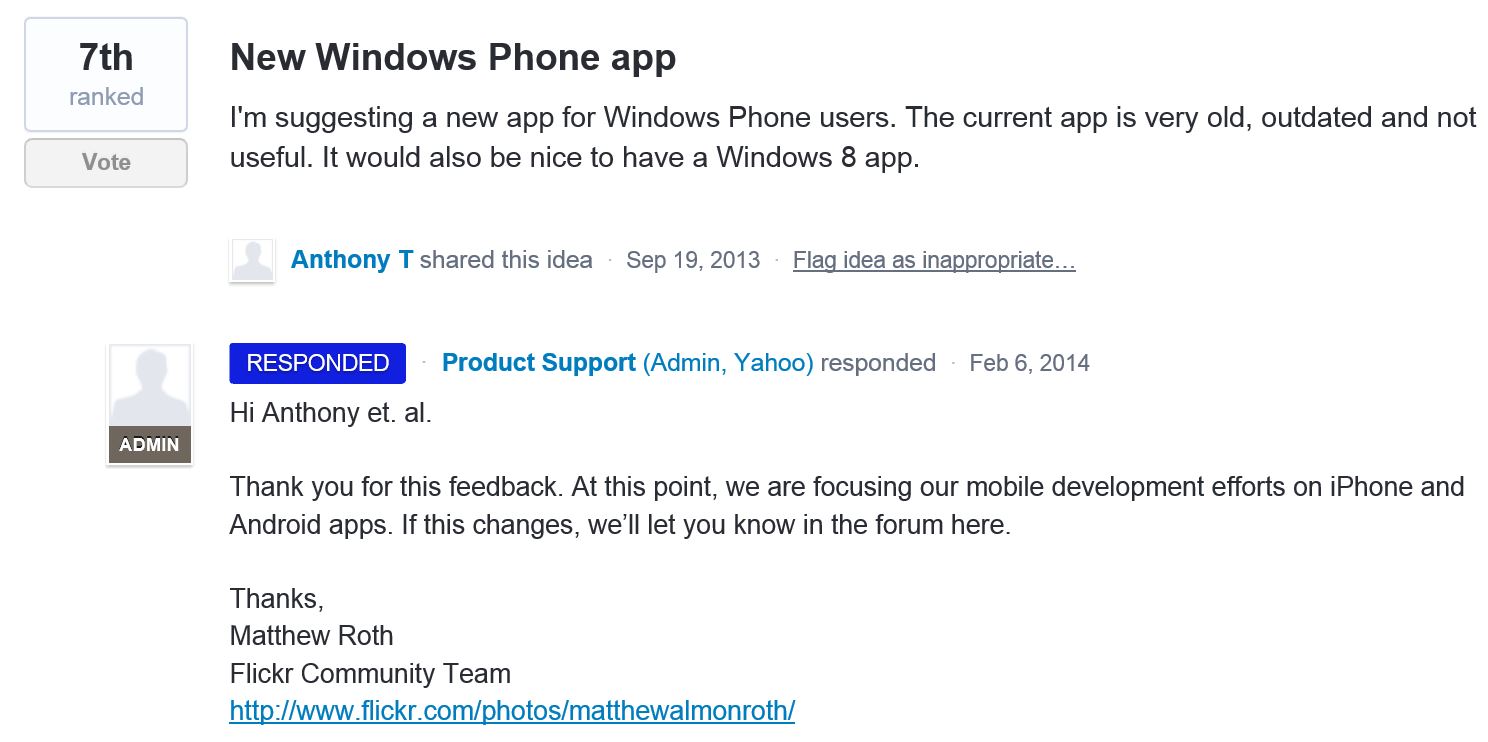 Yahoo released Flickr app for Windows Phone devices back in WP7 days. After a period of time, the app was never updated and Yahoo never showed any interest in revamping the app. In Yahoo uservoice forums, New Windows Phone app was ranked 7th among users. Today, Yahoo product support admin replied to the Windows Phone app request that they have no plans to develop a new app for Windows Phone devices.
Thank you for this feedback. At this point, we are focusing our mobile development efforts on iPhone and Android apps. If this changes, we'll let you know in the forum here.
Flickr, which was one of the most popular photo sharing networks started losing people's interest following the growing popularity of social networks which allows you to share photos with people like Facebook, Instagram, Google+, etc.  As usual, there are quite a few 3rd party alternatives(2flicka, Flickr Central) in Windows Phone Store which should serve the people who want to use Flickr on Windows Phone devices.
Source: Yahoo