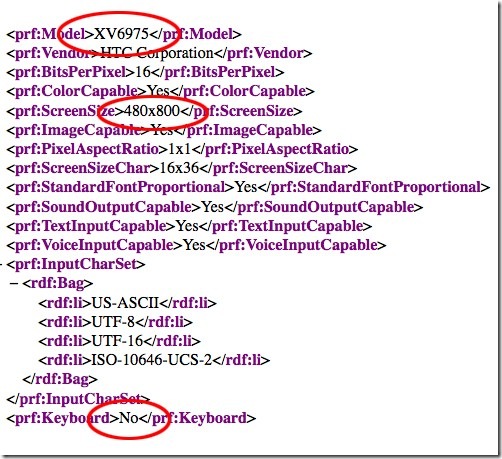 In what is proving to be a giddy week of HTC leaks and clues, we have received another titbit of news regarding the recently leaked Verizon XV6975.  The user agent profile discovered by Tweakers.nl associated with the device confirms a WVGA screen, but however also insists the device does not have a keyboard.
That excludes the HTC Touch Pro 2, but still leaves a CDMA version of the HTC Touch Diamond 2 or even the HTC Whitestone.
Again, with the torrent of leaks recently, we can expect to know more pretty soon.
Via Engadget.com