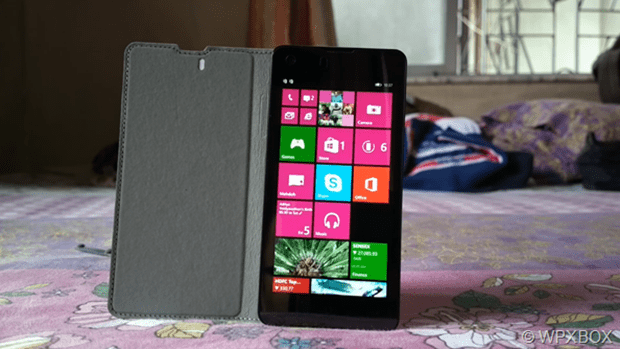 WPXbox have reviewed the Xolo WIN 900s, which is effectively a review of all the 7.2 mm Windows Phone 8.1 handsets released recently by new Windows Phone OEMs.
They found the HD screen impressive, bright and sharp, with good day light visibility and good touch response. 
The device is sleek, with good grip and a somewhat premium design, but the buttons are somewhat hard to push. The Dragon Trail Glass did not live up to its promise as a Gorilla Glass competitor unfortunately and the camera had issues, but was OK in good light.
The device was responsive and had no issues multi-tasking and game performance was good.
Battery life was reasonably, with the 7.2mm handset at least managing a full working day.
Sound quality was surprisingly good, with good volume including over the headphones, but it lacks a equalizer.
Video playback is limited to 720P, but is otherwise OK.
Xolo WIN Q900S Review (Windows Phone)
They conclude:
Overall, it's a highly recommended phone at this price point. Not only you get screen guard and a flip case as a deal, the amazing display quality, lightness of the phone and performance is brilliant. While camera is a great deal for day light pictures, the low light are not that good even though it has flash. Not to forget the battery life which will last for a day anytime.

That said, the phone is priced at Rs 10,000 ($165) or less and you can go ahead and buy it!
Read the full review here.