The foldable phone market is expected to get crowded in the coming years, with big players like Apple joining the foldable bandwagon. Besides Apple, the Chinese tech giants OPPO, Xiaomi are going to try their luck in making their first-ever foldable smartphones. Both the companies had filed multiple patents, giving us a glimpse of what the new finished product could like.
Recently, Xiaomi has filed yet another patent for its foldable smartphone. And while the phone maker didn't try anything revolutionary, unlike its previous patented foldable phone, the latest one includes a pop-up selfie camera. The patent design was filed with The Hague International Design System back in September this year and was published on November 20.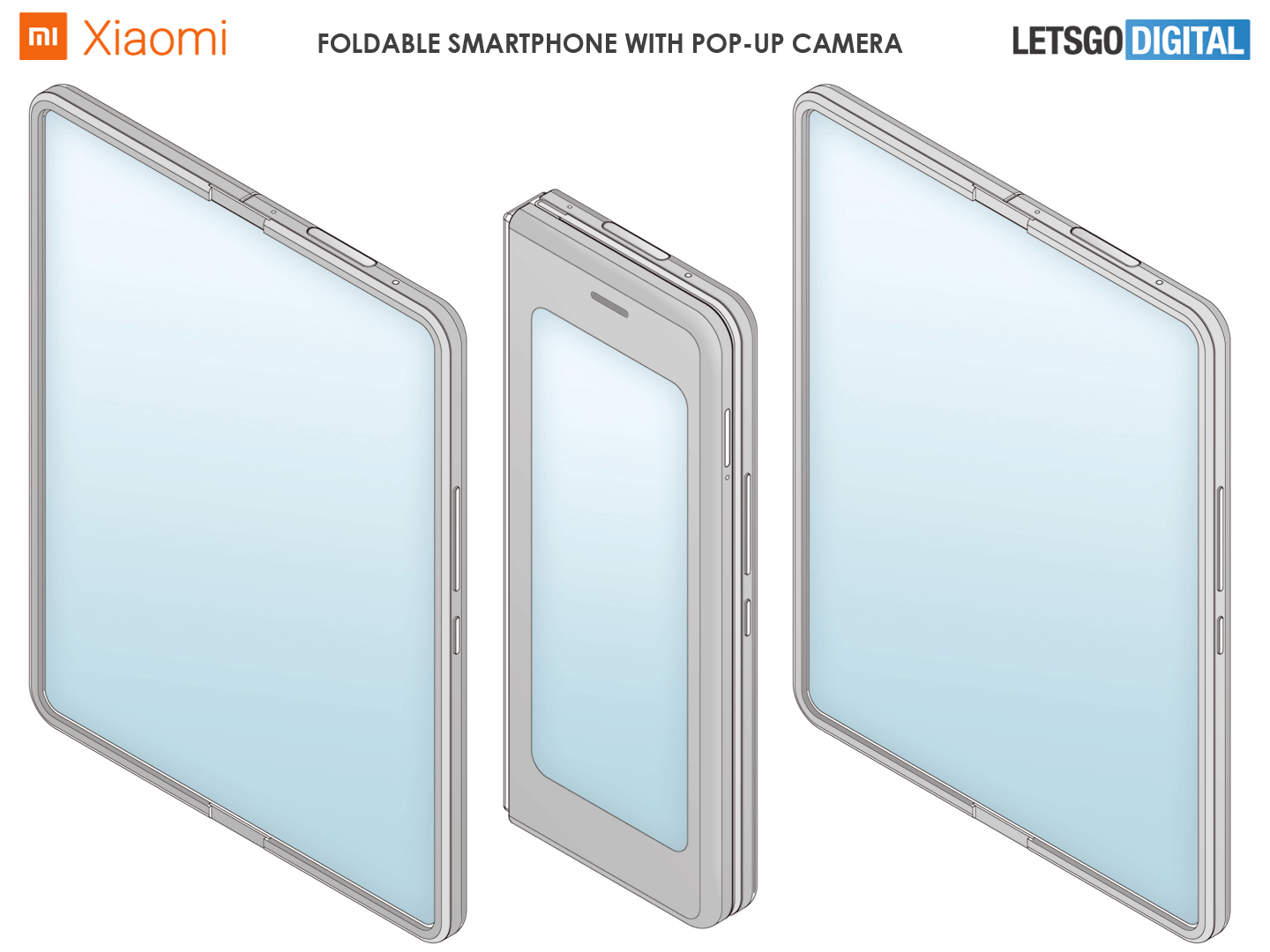 The patented foldable smartphone features a small cover display, like the first-generation Galaxy Fold. As mentioned earlier, Xiaomi's patent includes a pop-up selfie camera and not a notch design or punch hole. At the back of the device, we're seeing three cameras placed in the upper left corner, though we don't have the details about the camera configuration of the patented device. Other features include USB-C, microphone on both top and bottom, volume control button, and on/off button.
We don't know whether or not Xiaomi will adopt this design for its upcoming foldable smartphone, but if it does, Samsung's Galaxy Z Fold 3 will have an edge over Xiaomi's when it comes to innovation, the reason being the fact that the former will feature an under-display selfie camera, unlike the latter. But since this is patent, we should take this with a grain of salt, and only time will tell whether or not Xiaomi's first-ever foldable phone includes an under-display camera.
What do our readers think about Xiaomi's latest patent? Let's know in the comments below.
via Letsgodigital