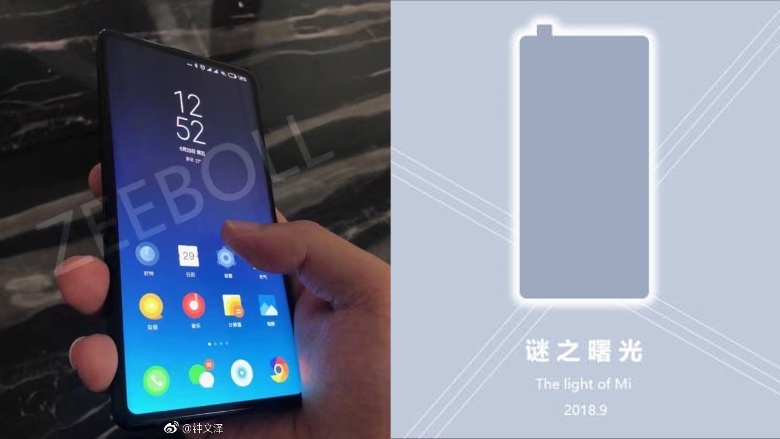 The intense competition in the Android smartphone market has resulted in the very rapid development and adoption of solutions to get rid of the somewhat hated phone notch, "popularized" by the iPhone x, with each newly announced device doing it slightly better than the last.
A leaked picture of the Xiaomi Mi Mix 3 shows the process taken to its ultimate conclusion, with the handset not only notch-less but also chin-less, with a nice even border around all sides.
The device is assumed to feature a pop-up camera like the Vivo Nex S  and flagship specs like a Snapdragon 845 processor, but no detailed specs have leaked yet.
TechConfigurations have used these leaks to create a concept video imaging the device below.
Whatever specs the final device will finish with, I think it is safe to say any flagship handset with a notch in 2019 is going to look very much like 2017's technology, something probably only Apple can try and get away with.
What do our readers think of the Mi Mix 3's design? Let us know below.
Via Pocketnow.com