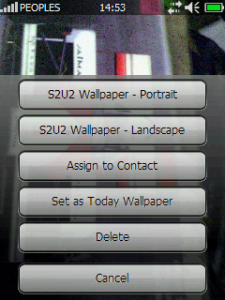 We all know Windows Mobile would be nowhere without the wonderful people at XDA-Develops.com. Keeping an eye on the latest developments over at XDA is key to keeping your WM phone on the bleeding edge, but plodding through 20 pages of new posts is only for the most dedicated. Thats why we do it for you, bringing the latest news from the wild west thats XDA-Developers.com.
From the same excellent developer as Slide2Unlock, Slide2View is a picture viewing application thats finger-friendly and that integrates well with Slide2Unlock, letting you for example easily set your Slide2Unlock wallpaper.
HTC Diamond ROM development is progresssing nicely with the release of a CustomRUU patched to perform a flash radio,splash screen or ROM cooker. It will also help hard reset when it has finished flashing. If your Diamond is running a bit slow this may just be the start to the solution you need.
All links lead to the relevant posts at XDA-Developers.com. You may need to register to be able to download. We, like XDA-Developers, do not condone piracy.