It was mentioned a few weeks ago that XDA-Developers would be adding a few non HTC devices, and it seems those who wanted this have had their wishes granted.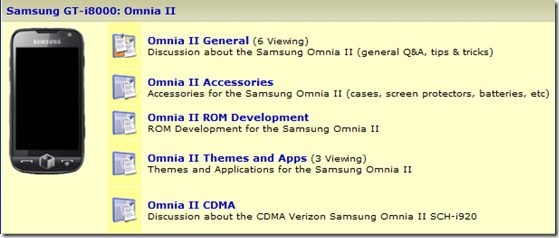 The Omnia II is the first device added, with a few others scheduled shortly.
Do you think this is a good change of direction for one of the largest Windows Mobile development sites? Let us know below!
Edit:
It looks like the TG01 is the second non HTC device to be added.
Omnia II users can find the fora here, whilst TG01 users will have a forum here shortly.