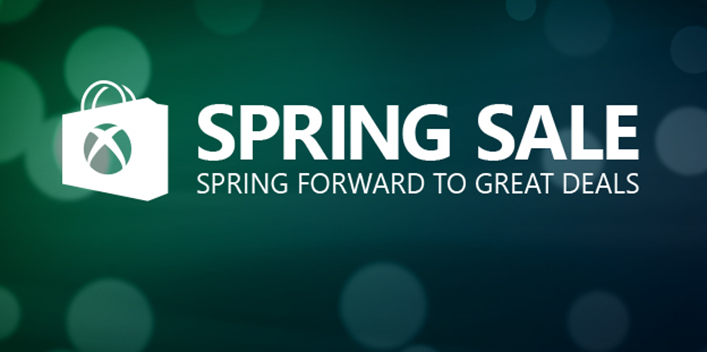 The Xbox Spring Sale is starting on March 20th with lots of deals. Xbox One console will be sold at special $299 price for a limited time. Also, starting on March 22 for one week, you can get great deals on digital Xbox games, PC games and Movies and TV from the Xbox Store.
Save up to 40 to 60 percent off on games, with some at more than 60 percent off. The sale includes deals on top titles such as Fallout 4, Halo 5, Black Ops III, Far Cry Primal, Rainbow 6 Siege and over 150 offers. In addition, there will be deals on several backwards compatibility games such as Fallout 3 and Just Cause 2, now playable on Xbox One.
If you have Xbox Live Gold, you'll get an additional up to 10 percent discount on these game deals.
We're not stopping with Xbox games, you can also get special offers on PC games like Hand of Fate, Leo's Fortune, and Halo: Spartan Strike. Plus, there will be deals on hit Movies & TV shows such as The Martian, Straight Outta Compton, Sicario, Better Call Saul, and hundreds more.
Visit the Spring Sale on Xbox.com/spring-sale.