The refocus on gaming for Microsoft's Xbox One family of consoles has disappointingly come with some consequences. The device's big draw, Snap, was removed back in April 2017, and it would appear that the console's USB TV streaming feature is being taken away too.
The feature, which allowed users to control a USB TV tuner through the Xbox IOS and Android apps, will be removed in just 30 days time. The announcement was sent through an Xbox Live message which states that, while this will be removed, Xbox One owners will still be able to stream TV content through the Xbox App on Windows 10.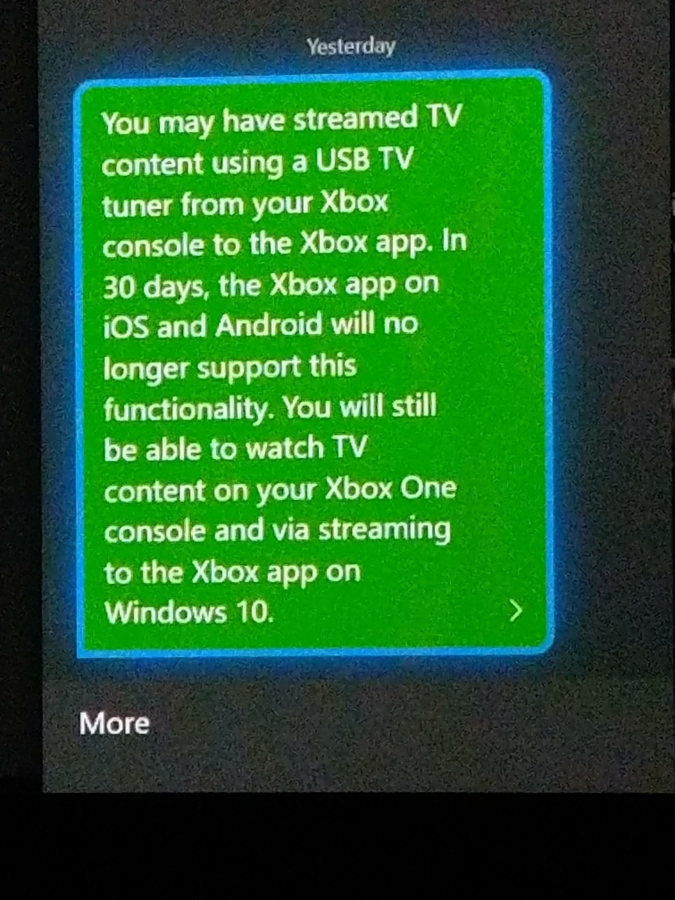 The removal of this feature is causing some upset in the Xbox One community. Fans of the console's launch features like Kinect and Snap feel that the console they invested in has been downgraded. Many are even questioning whether the console's HDMI-IN port will survive the next generation.
It is disappointing for beloved features to be removed, especially when they're being used. I, for one, miss the days of the snap feature. What do you all think?
Source: ONMSFT