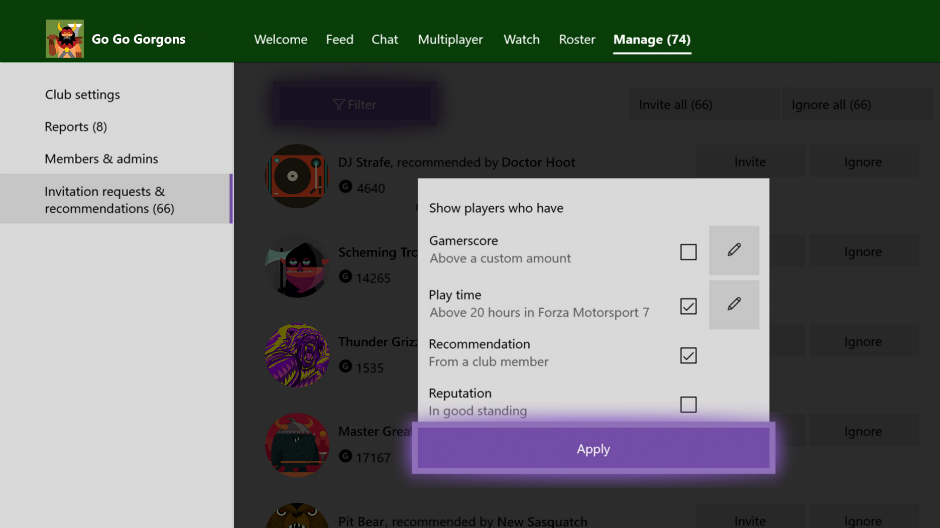 With Spring just around the corner, Xbox Insiders are getting their first look at the new Spring Update for Xbox One today. Some of the upcoming features that players can expect have been detailed on Xbox Wire. Among features that have been previously teased, like 1440p support, the team over at Xbox also threw in a few surprises as well.
Starting out with what's been announced, 1440p support for games and media will soon be available on Xbox One X and Xbox One S. While many users have either 1080p or 4K displays, 1440p is a popular resolution used on a lot of PC monitors. With over a million and a half more pixels than 1080p, it fills the gap between HD and 4K.
Next up are some changes to Mixer. To encourage interactivity, the company is introducing a feature called Share Controller. This means that Mixer streamers on Xbox One will have the option to share their controller with a viewer watching on Mixer's website. Streamers can share the entire controller except for the Xbox button, and the viewer can take control through the on-screen gamepad or by plugging a controller into their PC.
On top of this, Mixer is being updated so broadcasts no longer stop when you switch games. Instead, your stream will pause when you switch games or exit to the dashboard. Viewers will see a pause screen until you return to a game. On your end, an indicator on your broadcast overlay will automatically appear to notify you that the stream has been paused. You'll also now be able to start your Mixer broadcasts from anywhere on Xbox One, whether you're on the dashboard on already in-game.
If you use Microsoft Edge, you'll be happy to hear that it has a new look that's modern but still feels familiar. Navigating with a controller has been made easier by making improvements to Favorites and History, allowing you to access your favorite sites more quickly. In addition, you will be able to download and upload pictures, music and videos from Microsoft Edge on the console. Other new features include tab muting, read aloud, and autofill.
For those who frequently listen to background music, you now have an option to selectively balance game audio against background music within the Guide. To make things better, the system sounds on Home and in the Guide have been revamped to support spatial audio.
The last few big changes focus on Clubs and Tournaments. Club administrators will have better invite filtering tools letting you set up requests based on multiple criteria like reputation, Gamerscore, and recommendations from existing club members. Users will also soon be able to sort their club feeds to show them "what's hot" and "top posts." As for Tournaments, you can now access them directly in Game Hubs.
According to Xbox's Brad Rossetti on Twitter, the Spring Update will start rolling out to Preview Alpha members at 6PM PT today. It is unknown when it will be released to the public.