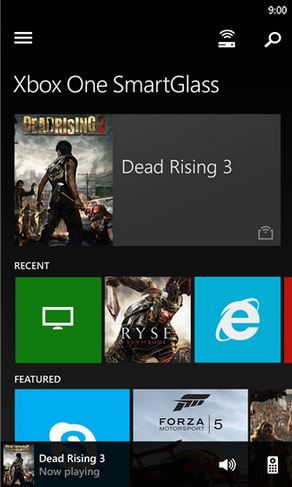 Microsoft has today released a public beta of Xbox One SmartGlass app for Windows Phone devices that has some of the new capabilities announced by Xbox team yesterday. With this beta app, you can now browse OneGuide on your SmartGlass device, use the Cable/TV remote to navigate through your cable box UI, navigate to recent channels and tap once to change to that channel and more.
What's New:
• OneGuide support built into SmartGlass
• View what's on TV without interrupting what you're doing on your Xbox One
• Change TV channels on your Xbox One through OneGuide on SmartGlass
• Find and favorite TV Channels
• TV Universal Remote Control to control your Cable Box and TV
Download it here from Windows Phone Store for free.